Torlock Proxies
This post is designed to give you a thorough introduction to Torlock. By the end, you should have a rough idea of what this site is and what it does. Better still, we'll offer some compelling insight on how proxies are related to Torlock. Read on below.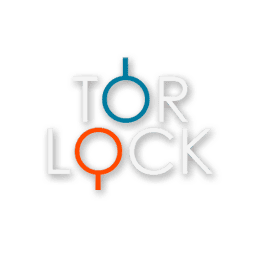 Want to know most important points about Torlock Proxies?
In simple terms, Torlock is a torrent website. Torrents are a method of distributing files over the internet. Accordingly, they utilize the BitTorrent protocol to facilitate peer-to-peer sharing. This method has become popular over the years since it eliminates expensive server equipment and allows sharing even on unstable networks without failed downloads.
Torlock is a torrent website that offers free entertainment content, unlike a premium subscription platform like Netflix. Whether you want to watch a movie or download an ebook, Torlock is here to the rescue. However, you should know that you can't just look up Torlock online and find it. It's way more complicated than that. You need to know the specific link to get to the working website.
Most torrent websites, Torlock included, offer access to copyrighted music, movies, documentaries, television shows, software, video games, and more. Why should you go through the hassle of using Torlock? Easy, you avoid paid subscription websites such as Netflix.
Torlock has a magnet feature that allows visitors to download content via torrent clients. The site has a massive database of movies, TV shows, music, ebooks, and other entertainment content, old and new, all waiting for you to download.
By now, you should have a rough idea of what Torlock is. So, where do proxies come in? How are they useful for the platform? Read on to find out.
FAQ
What are Torlock proxies?

Torlock proxies are just regular proxy servers designed to work with Torlock. Accordingly, they help hide your IP address while using Torlock.
What are the best proxies for Torlock?

Both residential and datacenter proxies work equally well for Torlock. Residential proxies offer better security and privacy, while datacenter proxies usually have higher speeds and cost less.
Have a large project?
Contact our proxy expert team, and we will ensure that our solutions help your business grow!
Have a question? Get in touch!