Back to blog
All You Need to Know About LinkedIn Proxies

If you are serious about taking your career or business to the next level, you must have a LinkedIn account. LinkedIn is the go-to social media platform for business owners and professionals to connect, share ideas, give insights to business and career, and market their services and products. Today the platform has an excess of 65 million subscribers, making it one of the world's richest information hubs. You can get essential information particular to your career or business from the site like email addresses, skills, potential employees and employers, and websites. Now that we have touched on LinkedIn's importance in promoting your business and career, what if you have multiple companies or more than one profession? You will need more than one account to promote each business separately. If you use one account for multiple purposes, there's a good chance potential customers will doubt your credibility. Furthermore, it would be more productive if you promote each career or business using a separate account. Each account will offer unique exposure to your profile.
Why You Need the Best 4g Mobile LinkedIn Proxies
You need multiple LinkedIn accounts, yes, but how do you create them without getting yourself blocked? Suppose you even create the accounts, which is next to impossible for obvious reasons. How then do you manage them from the same location, same device? The answer to these questions is simple: use LinkedIn proxies. With a LinkedIn proxy, you can confidently create and operate multiple LinkedIn accounts without getting yourself busted. In a nutshell, LinkedIn will never catch you if you manage your numerous accounts using a proxy. Now, let us look at the reasons why you need 4G mobile LinkedIn proxies.
Mobile Proxies Help You to Manage Multiple LinkedIn Accounts Effectively
Nobody would like to invite restrictions on accessing their LinkedIn accounts. Using a low-quality proxy is one of the major reasons why users get themselves kicked out of LinkedIn. It would help if you used an IP that all networks can highly trust. In this case, IPRoyal mobile proxies are the best. With IPRoyal's reliable, top-of-the-line mobile proxies, you can confidently run as many LinkedIn accounts as needed without the slightest worry of detection and blockage. Their 4G residential IPs guarantee quality, speed, and privacy. IPRpoyal mobile proxies allow you to change your IP through a user-friendly dashboard. You only click on the API request and get a new IP from the vast pool. Additionally, you can automatically replace your IP at the search intervals and specify the rotating frequency according to your needs.
Mobile Proxies Are Ideal for LinkedIn Scraping
As earlier stated, LinkedIn is a vast repository of information that you can use to promote your career, prospect for potential clients, and scout for possible employers or employees. Getting the required information may involve scraping the site anonymously. Web scraping means collecting important data like usernames, emails, and contacts of particular businesses and people from the website. Again, we recommend IPRoyal mobile proxies for scraping LinkedIn. The proxies are superior when it comes to harvesting essential data without risking restrictions. With an IPRoyal dedicated mobile LinkedIn proxy, you stay clear from any breach since there is no sharing. The proxy is reserved for you only. Simply put, acquiring an IPRoyal mobile proxy is equivalent to renting a handset with its SIM card. You have a vast pool of more than 100,000 different addresses!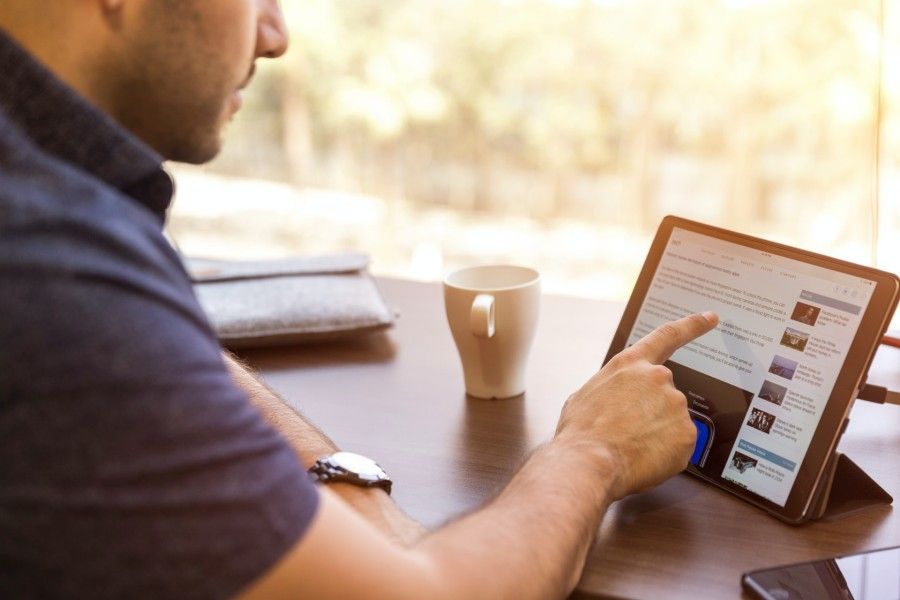 Final Remarks
Using a mobile proxy to access and run a LinkedIn account is not illegal, but LinkedIn does not allow it. It's against the terms and conditions of use as stipulated in the User Agreement. Therefore, LinkedIn has also come up with ingenious ways to detect any user activities that translate to a breach of their terms and conditions. So, if you intend to scrape data or run multiple accounts safely, make sure you use a high-quality mobile proxy from IPRoyal!
Learn more