Footsite Proxies
As we all know, rare, limited-edition footwear often sells in an instant. This has created a whole scene of people who do everything they can to ensure they get their hands on that ever-elusive pair of rare kicks. Some even make a living by buying and reselling sneakers, gadgets in short supply, concert tickets that sell out in the blink of an eye, etc. If you're wondering what's their secret, it's bots and proxies. People use bots to automate the purchasing process. For the whole thing to go smoothly, it's crucial to have reliable proxies. Residential proxies work best in this case since they come from legitimate devices with a real, genuine internet connection. This simple characteristic makes them indistinguishable from actual visitors, so a footsite can't possibly differentiate them from genuine customers.
Buy now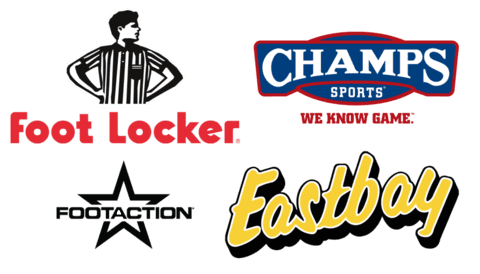 Want to know most important points about Footsite Proxies?
It's pretty much a gray zone. No law prevents people from using proxies and bots, but this practice goes against the policy of most websites. The general rule when it comes to rare sneakers and other limited-edition items is one sale per visitor. With a bot and reliable proxies, you can set up an unlimited number of purchases. If the site manages to notice any strange activity, you don't get banned – the proxy does. This means you can just switch over to a new one and keep shopping!
FAQ
Why choose our footsite proxy?

Because our residential proxies have absolutely no limits and restrictions. You pay for the traffic you spend, and that's it. You can use an unlimited number of proxies anywhere in the world. You can use a different proxy for every request - the price doesn't change!
How many IPs can I use?

You can use an unlimited number of IP addresses. We have our own global residential proxy pool with genuine users and devices all over the world. Even if you need millions of proxies, we have you covered!
Can I select a specific location for my proxies?

es. Region, continent, country, even city-level options - you name it. We understand the proxy location is a critical factor for success, so our client can use residential proxies from anywhere in the world!
How do I track proxy usage?

It's simple. As soon as you get an active subscription, all you need to do is visit our dashboard. From there, you'll be able to monitor your usage statistics right in the "Overview" section. Happy copping!
Have a large project?
Contact our proxy expert team, and we will ensure that our solutions help your business grow!
Christine Bradshaw

The fastest and kindest support I've ever seen. Manager May helped me with all the questions I had. They've got pretty big pool of Residential IPs and you can buy even 1 GB which is awesome when you don't need like 10 GBs

Nada Neuman

Very good product. I bought one of their offers and they meet my expectations. Very easy communication. After investigating the problems, I corresponded with the support and they solved the problems very quickly and helped me with some tools.

Peter McLane

IPRoyal is great. I am getting good connections in the USA. The best thing about IPRoyal is their service. They are available 24/7. I am a 67 year old and know nothing about proxies. They were very patient with me and did not rush me through the process. I love IPRoyal!
Have a question? Get in touch!