Back to blog
A Basic Guide to Shopify Proxies

Proxies have become an essential tool for shopping and a great way to protect the privacy of every tech-savvy individual navigating the internet. The eCommerce giant, Shopify, has grown in popularity, and as a result, has seen its proxy usage increase also. What are proxies exactly, and how do they work with Shopify? This article will tackle all the necessary info you need to know about them and why you might consider using them.
What Are Proxies?
In a nutshell, a proxy is a gateway between you and the internet; it is an intermediate server that separates users from the websites they visit. A proxy server usually offers enhanced functionality, such as data encryption and privatization. You may already be using a proxy server at your office or with a Virtual Private Network (VPN) without even knowing it. The functionality of each proxy server varies and is customizable for specific client usage.
A standard web proxy provides you with a particular level of anonymity. IP address randomization and hostname shielding are common features for most proxies. With these protections in place, a website will not be able to uniquely identify, track, or trace your specific machine or location, giving you greater privacy.
Additionally, proxies also have a side-benefit of potential slight speed improvements if a proxy has a faster Domain Name Server (DNS) than your ISP. While this is usually rare, accessing some websites in other countries is sometimes faster with a proxy located in that particular country.
How Do Proxies Work?
When your computer contacts a website, communication is usually reasonably direct. Your computer will communicate directly with the internet server in question. When using a proxy, it becomes the middle-man, acting as a relay between your computer and the website. Instead of sending and receiving data directly with the webserver, both you and the website will communicate with the proxy that passes information back-and-forth, keeping your identity hidden.
While this is the basic definition of a proxy, they also have additional usages and benefits. Some proxies can act as firewalls, specifically screening traffic, providing more granular security.
How Shopify Proxies Can Benefit You
If you're reading this article, you probably already know about Shopify and how it's an excellent eCommerce solution for your online storefront. You may not be aware of how a good Shopify proxy can benefit you even further.
Though it's possible to configure your web domain to route directly to your Shopify store, using a Shopify app proxy has additional advantages.
A Shopify proxy performs a similar function to a standard proxy, but can also act as a redirect to any other URL that the app designer specifies. This functionality can have various uses and benefits to enhance the customer's experience at your storefront.
Taking Advantage of Liquid Theming
When it comes to online shopping, user experience is still a big key to success. An excellent first impression can go a long way to making a sale. Using a Shopify app proxy with Liquid theming, you can embed your redirected URL content in-between your header and footer, maintaining a consistent visual style.
Speed is Key to User Retention
As we touched on earlier, a proxy can provide a certain level of speed improvement to specific locations. Studies have shown that the average website visitor will leave and look elsewhere if they do not find what they are searching for within ten seconds! Therefore, speed is crucial, especially if you want to make a sale.
Since we already know that the primary function of a proxy is security and privacy, having that extra layer of protection is a nice feature, even if your main interest is the Liquid theming.
A Shopify proxy can also help secure your connection and account if you plan on using automated bots or scripts (a topic outside the scope of this article). Never-the-less, it's good to know that a proxy can fortify your back-end processes from potential bans.
Getting Sneaky With Sneaker Proxies
An additional use for Shopify proxies that often get overlooked is acquiring products. Getting new products can be challenging, especially if they are in high demand or restricted. For example, websites that sell sneakers are likely to have many restrictions. On top of limiting the number of sneakers you can buy from one account, they also limit sales and availability.
Considering that limited-edition sneakers can be resold for hundreds or even thousands of dollars, automation tools like sneaker proxies are invaluable for making a profit in a high demand market.
As the name implies, sneaker proxies started as a tool to buy sneakers from fashion websites while bypassing the restrictions. Today, sneaker proxies are not limited to only sneakers but are useful to purchase many different products.
Since sneaker proxies are crucial to your business's smooth operation, you must ensure that your proxies are secure, reliable, and fast.
IPRoyal offers premium-quality sneaker proxies at extremely affordable prices.
Our proxies are reliable, with guaranteed 99% uptime. Secure, with private dedicated servers and multiple IP ranges for you to use.
We also offer additional features specifically related to the acquisition of sneakers. Our excellent automation tools are compatible with all sneaker bots, including Nike, Adidas, Footlocker, Supreme, and Finish Line.
And because we use high-grade SSL encryption, you can purchase with confidence, knowing that your private info stays private.
IPRoyal has got you covered for your fashion or business needs. A 2-day plan starts at 0.60USD per proxy, and a 30-day plan starts at 1.5USD per proxy. So stop lagging behind with inferior proxies and subpar tools. If you want to be the best, start with the right tools for the right job. Visit: https://iproyal.com/sneaker-proxies/ , and experience what a premium-grade proxy can do for you.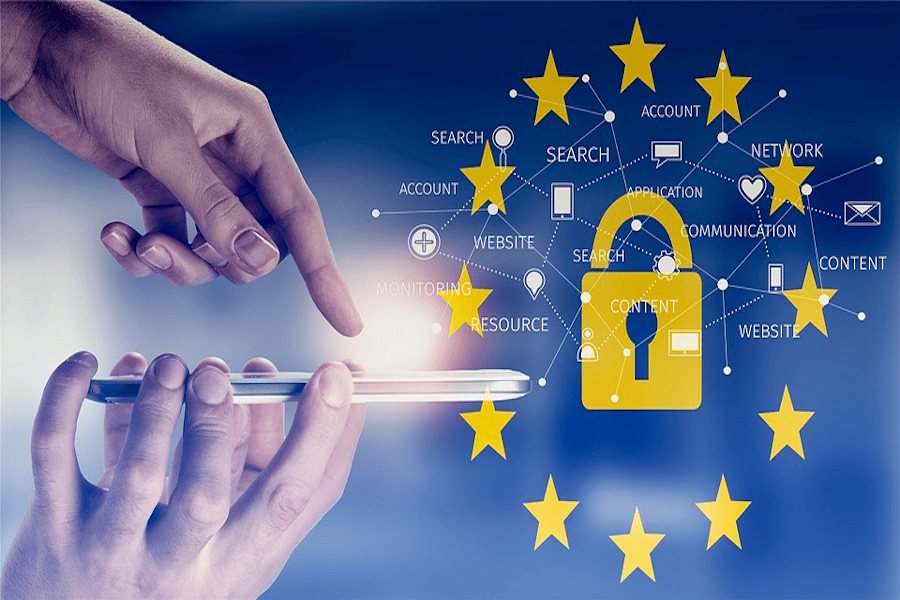 Conclusion
Whether you're looking to expand your eCommerce business or want to get ahold of the latest fashion while shopping securely, reliable Shopify proxies are an essential tool.
While the world continues to become more connected and online shopping becomes the default for many people, you need a way to keep your personal information safe and secure. Thieves will continue to target online shoppers (and online stores) to try and harvest personal data.
Protect yourself with a secure proxy from IPRoyal, to keep your business and yourself safe.
Learn more