Back to blog
Avoiding eBay Restrictions Using a Proxy

eBay is an American based website that helps facilitate sales of various goods and services between two consumers or a business and a consumer. After beginning in America, it has expanded to become a worldwide business with operations in 32 countries after 2019. eBay was created in 1995 by Pierre Omidyar and has turned into a multi-billion dollar business. Their enormous success is mostly due to the growing online shopping business, where consumers can avoid busy shopping malls, parking lots, and all the hassles of in-person shopping. They have become more successful than many brick and mortar businesses. eBay gives you the ability to buy and sell goods from your home and make extra cash off of items you have lying around. You can also sell new items on the website, making it a fairly profitable side hustle if you're willing to put in the work. Visit BestValued and check out the best eBay listing templates to make your road to success easier. Most online market websites work differently from eBay. They generally have a specific price set by the seller that is paid by the consumer. eBay uses a system similar to an auction, where the consumers bid on goods. They also have a "buy it now" feature where you can skip the bidding process.
What is an eBay Proxy?
Now that we have established some basics about eBay, we can delve deeper into eBay proxies. They are a very useful tool, and the basics will be covered in depth later on in the article. The first step is to learn what a proxy is and how you can utilize it on eBay to maximize the experience. After reading, you'll probably be wondering why it took you so long to find this. To put it as simple as possible, proxies hide the IP address of a computer. IP addresses are a unique number that represents your device. They are seen by every website you visit while on the internet. Rules are often set for your IP address based on your physical location. This presents certain limitations for your devices. A proxy replaces your IP address with a new one, making it appear like you're somewhere else. In other words, they alter the location your web requests are sent from, causing websites to believe your computer or device is physically in another location. It's also important to note that proxies come in multiple forms. Public proxies, like the name suggests, are public. This results in slow and unsafe networks that you generally want to avoid. Private proxies are custom made for only you and are faster and safer. Free proxies are generally scams and should be avoided at all costs. If they are a scam, your device will likely get hacked and your private information compromised. It is a good idea to pay for your proxy to ensure a fast, reliable, and safe experience. People face many problems on eBay that can be solved using a proxy, such as: - Location-based eBay restrictions
Blocked or deleted eBay accounts
Anonymity concerns
Avoiding Restrictions With eBay Proxies
Your device's physical location has an enormous impact on what you are allowed to access on the internet. Some areas or countries ban certain websites or types of websites. Some websites may also not be available in your area or may have different features in another area. For example, Netflix offers different shows for its US and UK audiences. These location-based restrictions can also occur on eBay, but the problem is easily solved using a proxy. It will appear that you are in another location, allowing you to fully take advantage of everything eBay has to offer. Another use for eBay proxies like IPRoyal is to avoid account restrictions or bans on the site. If your account has been banned, eBay probably also banned your IP address from creating a new account or accessing the site. A proxy is the best option to circumvent this problem. You will get a brand new IP address, which means you'll be able to make a new account. A proxy will easily solve this issue by bypassing the restrictions placed on your account. Another vital benefit of eBay proxies is the ability to access the site from any networks that have banned it. Many workplaces or schools will ban websites they deem could impact productivity. By using a proxy, you'll avoid any restrictions in your local network and enjoy carefree access to eBay.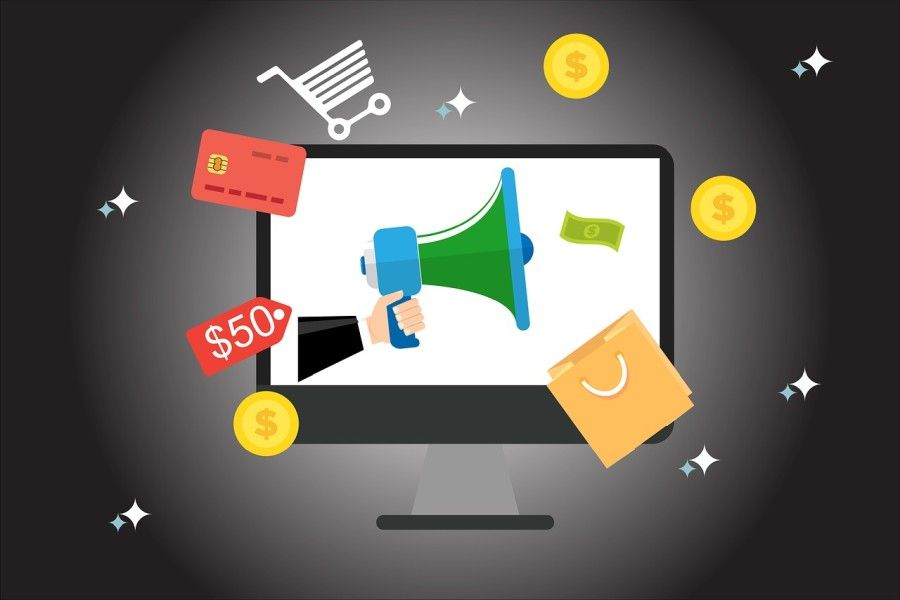 Wrap Up
Because the online shopping trend is becoming more and more popular, eBay will likely be prominent in our society for many years to come. If you have been banned from eBay or cannot use it in your country for whatever reason, proxies will be a game-changer. With the use of eBay proxies, you will have more access to the site and can maximize your profits!
Learn more