Back to blog
The Ins and Outs of Web Scraping for Job Postings

In terms of web scraping and crawling, job-related data stands out as the most sought after. The exceptionally high demand shouldn't surprise anyone, as the number of openings varied from 6.88 to 7.05 million in 2019, with 73% passive and active job hunters looking for employment.
2020 and the COVID-19 pandemic brought drastic changes to the job market. The unemployment rate went from 3.6% in January to 14.7% in April. Fortunately, the percentage has reduced since then to 6.9% in October. In these tumultuous times, the number of job searches grew at incredible rates.
There are several ways websites and companies can use job postings information:
Providing job aggregator websites like jooble.org with new job information
Gathering relevant data on employment trends and market conditions to write about
Tracking competitors' employment, benefits, and compensations
Discovering fresh leads by offering services to companies that need them
With that said, what's the easiest and most efficient way to get into job scraping? Regardless of how you plan to utilize it, aggregating this type of data efficiently is impossible without a solid scraping solution. This post will cover the best places to start and the most efficient solutions for this specific type of Python web crawling.
The Challenges of Job Sites Scraping
Before you do anything else, you'll have to figure out where to look for the data you need. There are two places you can start. The first are large job aggregators (Indeed, SimplyHired, CareerJet, Glassdoor, LinkedIn Jobs, JobRobot, Jobster, and others). The second are companies you're interested in. All businesses, large or small, usually have a career section on their website. Checking these pages regularly can provide the most up-to-date list of openings.
Gathering the data itself, just like any other type of data, can be quite a challenge. Many websites use some type of anti-scraping protection. If you don't know what you're doing, your proxies will often get blocked and blacklisted instantaneously. These websites contain a lot of sensitive data (companies, names, and other information), so trying to protect it makes perfect sense. Automated activity prevention keeps improving on a day-to-day basis. Fortunately, data collecting doesn't fall behind.
There are several ways you can reduce the risk of blacklisting without breaking any website policies and regulations. The main challenge here is deciding which way to get the data. You have several options here:
Setting up your own crawler infrastructure
Utilizing professional scraping tools
Purchasing aggregator website databases
Each of these options comes with its very own pros and cons. Setting up your crawlers can be extremely expensive, especially if you don't have the appropriate staff to tackle it. Purchasing a scraper built and customized for your specific needs is a much easier and cost-effective option. However, you'll still have to rely on someone else to keep it working.
Finally, you can buy pre-scraped databases from a business that offers scraping services. The only downside to this option is that you'll have to pay for the data on a regular basis. Job openings constantly change, and you'll want to keep your information fresh.
Since the last two options are self-explanatory, we'll cover developing and utilizing your own scraping solution in a bit more detail.
Setting up Your Own Job Scraping Infrastructure
Creating your very own custom scraping solution provides full control over the whole process, fewer communication issues, and the fastest possible turnaround. However, this option also comes with a few cons you need to keep in mind, with cost being the most significant one. The necessary human resources, technical skills, maintenance, and infrastructure cost a lot.
If you have all this covered, there are still a few things to keep in mind. Study the framework, libraries, and APIs used by popular job aggregator websites to save time on making changes to your setup in the future. Make sure you have a reliable testing environment. Also, as data storage will become an issue sooner or later, so consider all space-saving methods available and think about expanding as needed.
Finally, you'll need adequate proxies to run your web crawler successfully. Deciding which option is the best fit for you is the next part of the equation.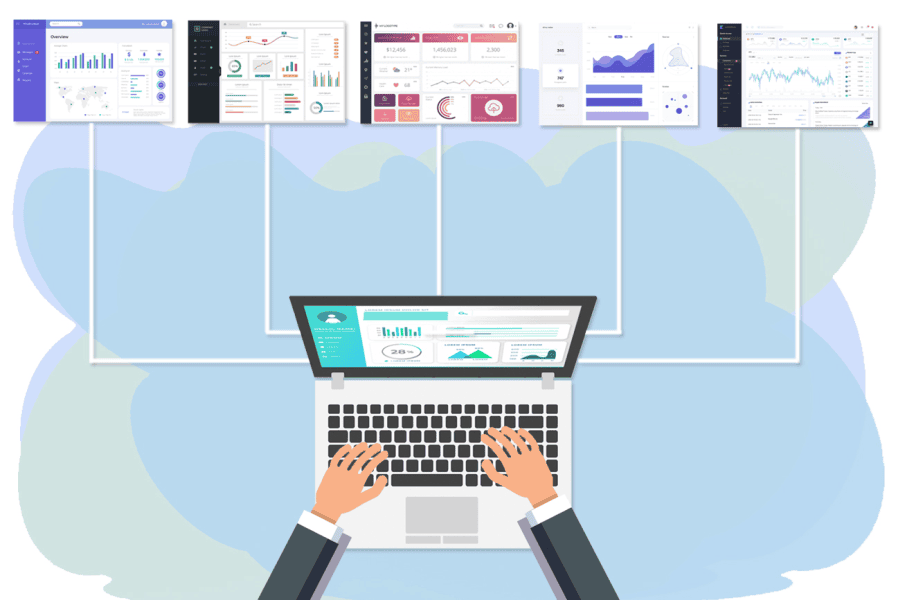 Which Proxies Work Best for Job Scraping?
The most popular proxies for this specific usage scenario are datacenter proxies. These are not tied to a specific ISP, but come from cloud service providers and other similar sources. While they do offer anonymity, they're not listed as ISP proxies, so there's always a chance they'll be flagged by a specific target.
The second option is residential proxies. These are also often utilized for job scraping, whether exclusively or combined with datacenter proxies. As residential proxies provide a massive IP pool with geolocation targeting options (country or even city-level), they're a fantastic option for scraping targeted job offers in specific geographic locations.
Final Thoughts
Purchasing a database with the information you need or investing in a third-party scraping solution will save both time and money you'd have to invest in developing and maintaining an in-house option. Still, putting together your own custom scraper certainly has its advantages, as we've mentioned above. If done correctly, it doesn't even have to cost more!
Deciding on the ideal proxy service for your data scraping needs is the second crucial cog in this machine. Ensure you pick a provider familiar with the market and with the right know-how to meet your needs.
Try proxies now