Proxies for Stack Overflow
If you're a developer, programmer, or data scientist, the chances are you are already a part of the Stack Overflow community. This popular website brings millions of developers into one place where everyone can ask and answer questions related to computer programming.
Organizations and programmers use the platform to learn, increase team productivity, and stay up to date with the technologies they use. But, using all that valuable information may require extracting thousands of questions that would take days and even weeks to complete.
But, using a proxy server can make all the difference.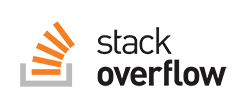 Want to know most important points about Stack Overflow Proxies?
To understand how a proxy server can help you use Stack Overflow safer and easier, you need to know more about the platform and proxy servers.
FAQ
What are Stack Overflow proxies?

A Stack Overflow proxy is a standard proxy server or server application that ensures you're using the platform with a different IP address. This allows you to use web scrapers safely and protect your data.
Why is Stack Overflow so popular?

Stack Overflow is the first choice of millions of developers and programmers to find a solution to their technological problems. And, the more users on the site, the more content and value.
Have a large project?
Our proxy experts are always available to help you find the right solution for any need.
Have a question? Get in touch!