GaneshBot Proxy
This post will introduce you to Ganeshbot and the benefits of using proxies with the bot. By the end of this short read, you should have understood what GaneshBot is, why you need it, and why proxies are necessary for the tool.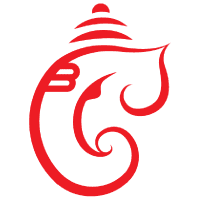 Want to know most important points about GaneshBot Proxy?
The global sneaker market is projected to witness significant growth during the forecast period from 2019 to 2027. Demand for sneakers has dramatically increased since consumers are inclined toward sporty lifestyles. Originally sneakers were meant for sporting activities, but nowadays, they are used for everyday wear.
For all those who love sneakers and never want to miss the release of new sneakers, it is pretty challenging to keep up with industry trends and releases from some of the most popular brands, including Jordan, Nike, New Balance, Adidas, Vans, Converse and, Reebok.
GaneshBot is a tool that could come in handy in such situations and help you stay updated. This way, you can be among the first to grab a pair of Jordans or any other sought-after kicks once released.
GaneshBot is one of the top sneaker bots in the market. It is also called "the gold standard" in sneaker botting. It has a very high success rate, ranking next to top bots like Kodai and Cybersole. With over 650,000 successful checkouts and one of the smallest communities, GaneshBot offers unrivaled success.
It is considered the best bot for the few sites that it focuses on. Accordingly, its main focus is on three sites: Offspring, Size, and Footlocker. The main reason for its high success rate is that the developers solely focus on developing these three sites.
What are GaneshBot proxies?

These are tools designed to change your IP when using GaneshBot to avoid detection. Sneaker sites have anti-bot detection techniques, which ban your IP immediately upon detection, leaving you empty-handed.
Why do you need proxies for GaneshBot?

While copping using sneakers is not illegal, most websites will ban you upon detection. Hence, it is best to adopt a reliable proxy service that will change your IP, thereby reducing your chances of detection.
Have a large project?
Our proxy experts are always available to help you find the right solution for any need.