Google Maps API Proxy
This post will introduce you to Google Maps API and explain how to use proxies to enhance your user experience. By the end, you should know which proxies to use for Google Maps API and why. Read on!
Buy now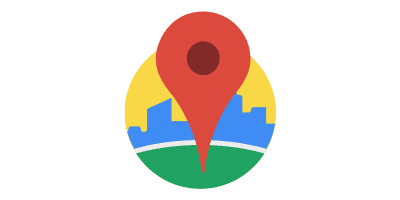 Want to know most important points about Google Maps API Proxy?
An API (short for "application programming interface") allows developers to use Google Maps data and features in their own applications. A Google Maps API key is a unique code that allows you to use Google Maps on your site. You get a free number of Google Map searches with your unique API key. Any usage exceeding your quota will be immediately invoiced to your Google account.
You can use a Google Maps API to integrate customized Google Maps into your website or application.
The Google Maps platform now has many APIs for various components of its service. To name a few, there's a Maps Static API for simple Google Map embeds, a Maps JavaScript API for interactive and customized maps, a Places API for data about sites of interest, and a Directions API for directions to a location.
Although you are unlikely to use every Google Maps API on your website, you may require many API integrations based on the functions you require. When you sign up to utilize the API, you'll get access to all of these APIs and other developer tools.
FAQ
What is a Google Maps API proxy?

A Google API proxy is a tool that enhances your user experience by improving the speed of your device and protecting it against malware. Additionally, it gives you access to the site even in locations where it is unavailable.
What are the best proxy servers for Google Maps API?

The best proxies for Google Maps API are residential and datacenter proxies. They give you access to any restricted content, filter traffic to ensure it does not have any malware, and finally, reroute your traffic.
Have a large project?
Contact our proxy expert team, and we will ensure that our solutions help your business grow!
Christine Bradshaw

The fastest and kindest support I've ever seen. Manager May helped me with all the questions I had. They've got pretty big pool of Residential IPs and you can buy even 1 GB which is awesome when you don't need like 10 GBs

Nada Neuman

Very good product. I bought one of their offers and they meet my expectations. Very easy communication. After investigating the problems, I corresponded with the support and they solved the problems very quickly and helped me with some tools.

Peter McLane

IPRoyal is great. I am getting good connections in the USA. The best thing about IPRoyal is their service. They are available 24/7. I am a 67 year old and know nothing about proxies. They were very patient with me and did not rush me through the process. I love IPRoyal!
Have a question? Get in touch!