iDope Proxy
This post will introduce you to one of the greatest BitTorrent distribution sites. Additionally, you will learn how to use it safely and improve your user experience. Read on!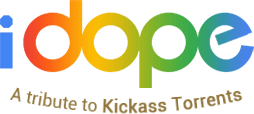 Want to know most important points about iDope Proxy?
iDope was first presented as a replacement for Kickass, the world's most famous and largest BitTorrent distribution site, which shut down in 2016. Despite being new to the search engine market, the developers of iDope search anticipated this new site would be as popular as Kickass.
Simply said, the iDope search engine delivers direct magnet connections to files on the internet, which means that when you search for something specific, you are quickly directed to the relevant magnet link for downloading. The most excellent part of iDope, according to the developers, is its ability to search anonymously without tracking the user. That means you won't see any pop-up advertising while looking for torrents.
Even though iDope claims not to monitor users through an anonymous search engine, there are still risks associated with using any torrent site. Users may come across suspicious links that lead to harmful websites and/or malware, allowing hackers (or some other type of third-party) to track their online activities. This is where proxies come in.
FAQ
What are iDope proxies?

iDope proxies protect your actual IP address and your device from viruses and malware while using iDope. They do this by masking your IP address with their own and filtering all your activity on the website through this new IP.
What are the best proxies for iDope?

The best proxies for iDope are datacenter and mobile proxies. This is mainly because they are fast and affordable, offer great speeds, and keep your IP and other sensitive data hidden from the rest of the internet.
Have a large project?
Contact our proxy expert team, and we will ensure that our solutions help your business grow!
Have a question? Get in touch!