Im1music Proxy
This post will provide a brief but thorough introduction to the music blog Im1music. Better still, by the end, you should have a rough idea of the role proxies play in streamlining Im1music services for users. Have a read below.
Buy now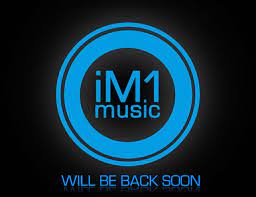 Want to know most important points about Im1music Proxy?
Im1music has grown to become one of the most famous online music blogs, featuring the newest and the best in the urban music industry. The platform is also suitable for marketing since it can handle everything from blog entries to file-sharing networks to social networking sites.
FAQ
What is an Im1music proxy?

A proxy for Im1music is a mechanism that reroutes your Im1music traffic through a server with a different IP address. This means your device no longer connects to Im1music directly and instead communicates with the proxy.
What are the best proxies for Im1music?

Most proxies work just fine with the platform. Therefore, there's no one best proxy for Im1music. However, we recommend datacenter, residential and private proxies. You should avoid free proxies because they are often unreliable and can jeopardize your data.
Have a large project?
Contact our proxy expert team, and we will ensure that our solutions help your business grow!
Christine Bradshaw

The fastest and kindest support I've ever seen. Manager May helped me with all the questions I had. They've got pretty big pool of Residential IPs and you can buy even 1 GB which is awesome when you don't need like 10 GBs

Nada Neuman

Very good product. I bought one of their offers and they meet my expectations. Very easy communication. After investigating the problems, I corresponded with the support and they solved the problems very quickly and helped me with some tools.

Peter McLane

IPRoyal is great. I am getting good connections in the USA. The best thing about IPRoyal is their service. They are available 24/7. I am a 67 year old and know nothing about proxies. They were very patient with me and did not rush me through the process. I love IPRoyal!
Have a question? Get in touch!