Insomniac Browser Proxies
In today's society, staying safe online is a top priority due to the advancement of the various threats lurking on the internet. Wondering how you can safely surf the web? This post will introduce you to Insomniac, a privacy-focused web browser. Better still, we'll explain what proxy servers are and how to use them to enforce safety on the web. Keep on reading!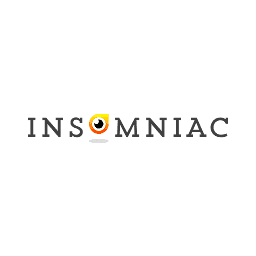 Want to know most important points about Insomniac Browser Proxies?
Insomniac is a privacy-focused web browser built on a solid open-source foundation. With the software, users get access to the latest security features. Moreover, it has unique features compared to popular browsers. It can assign different IP addresses for each opened tab, which is something you don't see often. Finally, It allows users to switch from one Gmail account to another with a single click.
Insomniac Browser allows users to arrange their tabs vertically. This feature enables users to navigate through the tabs quickly. Lastly, while browsing using the platform, you can clear your cookies with a single click. Finally, the platform is available for download at the official site as an independent tool or an extension for Chrome.
What is an Insomniac Browser proxy?

Insomniac Browser proxy server is a tool that acts as a gateway between the user and all other online servers they communicate with. This proxy is the intermediary that replaces the user's IP with a new one and uses it to handle all incoming and outgoing data.
What is the best Insomniac Browser proxy?

The best proxies for the Insomniac Browser are residential proxies. They offer the highest privacy possible by using authentic IP addresses from real devices with real internet connections. Regardless of the websites you visit, their traffic looks 100% authentic, so they're impossible to detect and ban.
Have a large project?
Our proxy experts are always available to help you find the right solution for any need.