MP3Skull Proxy
This post will introduce you to MP3Skull, a website that allows you to download MP3 files directly to your device. By the end, you should understand how the website works and how proxies can improve your user experience on MP3Skull and other similar websites. Read on!
Buy now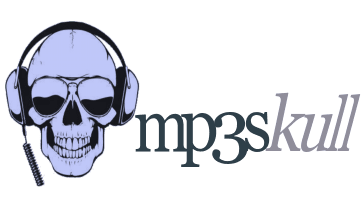 Want to know most important points about MP3Skull Proxy?
P3Skull was a website that offered direct download links to MP3 files hosted on other websites. It was created in 2010, and it has drawn criticism for assisting users in locating unlicensed copies of copyrighted music. 
Despite being among Alexa's Top 500 websites in 2013, MP3Skull suffered a reduction in ranking due to a Google algorithm upgrade that targeted sites that were thought to be supporting piracy.
 In February 2016, the Recording Industry Association of America (RIAA) and other music labels won a lawsuit against MP3Skull. The website was then redirected to a new domain. Currently, it's available on several different addresses.
According to MP3Skull, it complies with the DMCA and removes infringing content that copyright owners have submitted. A lawsuit was filed against the website's proprietors on April 17, 2015. The plaintiffs sought $520 million in statutory damages and a permanent order prohibiting domain registrars and registries from interacting with the site. 
The lawsuit is thought to have been filed as a strategy for record companies to backdoor SOPA and use it as a precedent to shut down other domains and websites. Similar actions against Hotfile and IsoHunt resulted in the closure of both sites and $80 million and $110 million settlements, respectively.
Early in 2015, the site's domain name was changed again. The site has been functioning under various domain names since then. So how do you access the website now without getting caught in any of this drama? Read on to find out!
FAQ
What is an MP3Skull proxy?

MP3Skull proxy is a tool that allows you to access MP3Skull from a geo-restricted location. It does this by masking your actual IP address with its own from an area where the website is available.
What are the best proxy servers for MP3Skull?

The best proxies for MP3Skull are residential and datacenter proxies. This is because they solve the most significant problem users of this website might face - geo-blocks.
Have a large project?
Contact our proxy expert team, and we will ensure that our solutions help your business grow!
Christine Bradshaw

The fastest and kindest support I've ever seen. Manager May helped me with all the questions I had. They've got pretty big pool of Residential IPs and you can buy even 1 GB which is awesome when you don't need like 10 GBs

Nada Neuman

Very good product. I bought one of their offers and they meet my expectations. Very easy communication. After investigating the problems, I corresponded with the support and they solved the problems very quickly and helped me with some tools.

Peter McLane

IPRoyal is great. I am getting good connections in the USA. The best thing about IPRoyal is their service. They are available 24/7. I am a 67 year old and know nothing about proxies. They were very patient with me and did not rush me through the process. I love IPRoyal!
Have a question? Get in touch!