Multilogin Proxy
This post will introduce you to Multilogin and everything it has to offer. More importantly, by the end of this short read, you will have understood how to use Multilogin proxies and how these tools can better your experience with the platform. Are you ready? Let's get this done.
Buy now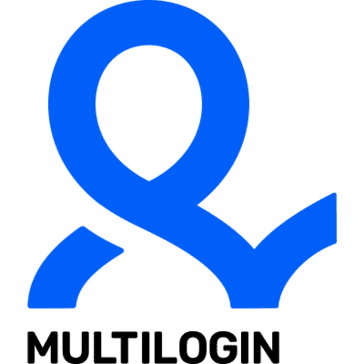 Want to know most important points about Multilogin Proxy?
Multilogin is a platform designed for affiliate marketers, eCommerce specialists, and web automation users who need to manage multiple accounts. Multilogin aims to eliminate the need to use various computers to access one platform with different accounts. Instead, you can use a single device to operate different accounts without any problems.
With Multilogin, users can switch between different accounts with just a single click. Also, the platform offers an extra layer of security. This is because all your browsing history is saved in the Multilogin cloud, meaning no one can access your accounts unless they have your password.
While creating a browsing profile in Multilogin, you can create an entirely different browsing environment with isolated cache files. Multilogin provides these extraordinary services at a cost. Hence, you are required to use the following steps while paying for Multilogin:
First, log in to your billing dashboard. Go to the Invoices tab and click Pay now on the unpaid invoice. Lastly, proceed to complete the payment. After this, you can switch over to the subscription and select a plan that you are willing and comfortable working with.
FAQ
What is a Multilogin proxy?

A Multilogin proxy is a gateway between users and the websites or services they use for running multiple accounts. It enables users to maintain high-level privacy by hiding their IP addresses and making their accounts look more authentic.
What are the best proxy servers for Multilogin?

When it comes to running multiple accounts on social media sites or anywhere else, both residential and datacenter proxies will work great. Both replace your IP address with their own. Since residential proxies are almost impossible to detect, they're the best option for Multilogin and similar tools.
Have a large project?
Contact our proxy expert team, and we will ensure that our solutions help your business grow!
Christine Bradshaw

The fastest and kindest support I've ever seen. Manager May helped me with all the questions I had. They've got pretty big pool of Residential IPs and you can buy even 1 GB which is awesome when you don't need like 10 GBs

Nada Neuman

Very good product. I bought one of their offers and they meet my expectations. Very easy communication. After investigating the problems, I corresponded with the support and they solved the problems very quickly and helped me with some tools.

Peter McLane

IPRoyal is great. I am getting good connections in the USA. The best thing about IPRoyal is their service. They are available 24/7. I am a 67 year old and know nothing about proxies. They were very patient with me and did not rush me through the process. I love IPRoyal!
Have a question? Get in touch!