NSB Proxies
In this post, you will get acquainted with the best NSB proxies for botting and coping sneakers. By the end, you should understand the ideal proxies to implement for this purpose and the most reliable provider. Read on below!
Buy now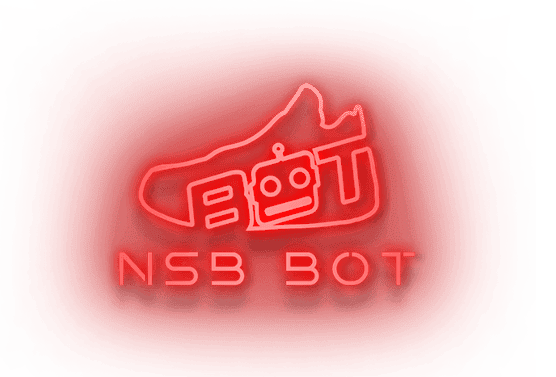 Want to know most important points about NSB Proxies?
o, you've been attempting to break into the sneaker scene for a while now. You've probably heard about sneaker bots and maybe even tried them yourself. Now you're on the lookout for the GOAT. That's how you found Nike Shoe Bot or NSB for short. Does this ring a bell? 
But, what is a Nike Shoe Bot, exactly? It's high-performance software that you may buy and install on your computer or laptop. These bots are highly efficient since you can cop as many sneakers as you want with a high success rate. 
imply put, the Nike Shoe Bot is the best shoe bot available, and it works on both Mac and Windows. However, it is not yet accessible for Linux. It was initially designed to help people get Nike gear, but the makers have since increased the number of supported websites. 
The Nike Shoe Bot works with several well-known shoe brands and retailers, including Adidas, Jordans, Supreme, and Yeezy. It also works with more than a hundred different retailers, including Shopify. However, the official Nike website is now the only page that the NSB does not support.
The Nike Shoe Bot is now one of the most popular and most efficient Nike bots available. How? You guessed it – the bot has efficiently handled the tough competition and emerged as the sneakerhead community's crème de la crème. 
NSB's developers keep a close eye on their product to keep it up to date, ensuring all users can purchase limited-edition sneakers at a total retail price on release day.
FAQ
What is an NSB proxy?

An NSB proxy is a tool designed to work with NSB to cop limited edition sneakers from several websites at a single instance by replacing your original IP address with a new one. These bots are faster and more efficient when paired with proxies.
What are the best proxy servers for NSB?

The best proxies for NSB are residential and mobile proxies. This is because they have features that are effective for copping sneakers.
Have a large project?
Contact our proxy expert team, and we will ensure that our solutions help your business grow!
Christine Bradshaw

The fastest and kindest support I've ever seen. Manager May helped me with all the questions I had. They've got pretty big pool of Residential IPs and you can buy even 1 GB which is awesome when you don't need like 10 GBs

Nada Neuman

Very good product. I bought one of their offers and they meet my expectations. Very easy communication. After investigating the problems, I corresponded with the support and they solved the problems very quickly and helped me with some tools.

Peter McLane

IPRoyal is great. I am getting good connections in the USA. The best thing about IPRoyal is their service. They are available 24/7. I am a 67 year old and know nothing about proxies. They were very patient with me and did not rush me through the process. I love IPRoyal!
Have a question? Get in touch!