Proxies for IDM
Using a proxy with Internet Download Manager (IDM) can optimize your downloads, allow you to distinguish between domestic and foreign hosts, and remove network connection, country, and other constraints. You will learn how to add a proxy to IDM to effectively download data to your computer by reading the article below.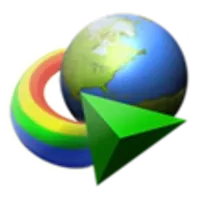 Want to know most important points about Proxies for IDM?
It's reasonable to say that most of us want the fastest download speeds available when downloading things over the internet. Many individuals use their browser's built-in download manager to download files. However, this isn't the most efficient method.
Downloading files through a browser is never the fastest way to do it. Apart from not getting the speeds you want, this method might not be secure. Using a browser to download large files isn't optimal in any way.
Fortunately, there are plenty of different download managers to choose from. Internet Download Manager is maybe the most popular download manager available.
The Internet Download Manager (commonly known as IDM) is a shareware download manager, which means you can try it out for free and then pay for a yearly subscription or a lifetime license.
Here are the most important features of IDM:
Supports a variety of browsers and apps Has a built-in antivirus scanner Has a customizable interface Supports drag-and-drop Supports simultaneous downloads Supports multiple proxy server types Accelerates downloads up to five times Supports download scheduling Supports download limits
Using IDM is pretty easy. There are multiple control buttons on the primary interface. To add a new file to your download list:
Click Add URL and paste the link to the file you want to download. Click the Start/Resume button to begin downloading. To postpone the download of a selected file, use the Pause button. Suspending file downloads is done with Stop/Stop All. Set the start and stop times for downloading files.
FAQ
What is an IDM proxy?

An IDM proxy is a tool used to download files anonymously by replacing your original IP address with a new one. With a premium proxy provider, you can get a proxy anywhere in the world and avoid geo-restrictions.
What are the best proxy servers for IDM?

The best proxies for IDM are datacenter or residential proxies. Both will allow you to download files without revealing your IP to the host server or anyone else looking into your online traffic.
Have a large project?
Contact our proxy expert team, and we will ensure that our solutions help your business grow!
Have a question? Get in touch!