Proxies for Kith
When you think of street fashion, your mind instantly travels back in time to the '70s. You think of vintage New York city with yellow cabs, graffiti on walls, and neon light signs all over. Teenagers are skating through the sidewalks in their sneakers and hoodies when you look around. Indeed, streetwear has its roots in the late '70s, when it was born to counter mainstream fashion. It instantly became rooted in cultures otherwise considered rebellious such as skating, graffiti art, and hip-hop. Specifically, celebrities from these cultures identified with street fashion since it aligned with their beliefs, and they questioned the availability of high-end art to ordinary people. Thanks to these celebrities embracing streetwear, it crossed boundaries and became renowned worldwide. Today, we have several high-end brands specializing exclusively in streetwear, and one of the most successful brands in this category is Kith. In this post, we'll introduce you to Kith and explain why you need proxies to make purchases on this platform.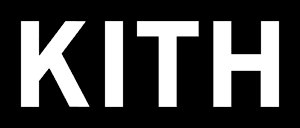 Want to know most important points about Proxies for Kith?
Kith proxies are a necessity for one fundamental reason – sneaker bots. Let us first dive into the brand before getting to bots and proxies.
What are Kith proxies?

Kith proxies are tools designed to hide your location while using sneaker bots and ensure the highest possible success rate for each purchase.
Why do you need proxies for Kith?

Kith proxies are essential for use with sneaker bots since each purchase request comes from a different IP, ensuring you successfully complete as many purchases as needed regardless of demand.
Have a large project?
Our proxy experts are always available to help you find the right solution for any need.