Rainbow Six Extraction Proxy
Tom Clancy's Rainbow Six video game franchise has been around since 1998 when they released their first game called Rainbow Six. The company has released numerous games over the years, each better than its predecessor. This post will cover the relationship between Rainbow Six Extraction and proxies.
Buy now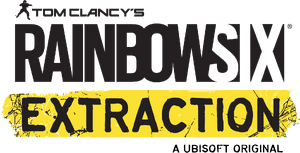 Want to know most important points about Rainbow Six Extraction Proxy?
Rainbow Six Extraction is a multiplayer shooter game released in 2015 by Ubisoft. It is available on Windows, PlayStation, Amazon Luna, Google Stadia, and Xbox platforms.
Players are required to work together to fight aliens. The game supports up to three players. Furthermore, operators enter an area that aliens have infested to extract information from computers and collect samples, among other objectives. Objectives are assigned randomly and placed on the map. Once players manage to secure objectives, they can withdraw or move on to explore the next area on the map. Operators captured by the enemy cannot play until rescued. Injured characters heal slowly throughout the match. What's more, player health does not regenerate, and finding healing supplies is tricky. Therefore, it is advised to employ a stealthy strategy to avoid attracting large hordes of enemies.
Characters have unique abilities and gadgets. For example, a character known as Pulse has a heartbeat sensor that enables him to identify opponents. Players can send drones to gather information about enemy positions and defenses. They are also able to reinforce doors and seal entrances. Just like Rainbow Six Siege, players can shoot enemies through walls. 
By now, you should have a clear picture of what kind of game Rainbow Six Extraction is. What about proxies? How are they related to the game? Read on to find out!
FAQ
What are Rainbow Six Extraction proxies?

A Rainbow Six Extraction proxy is an internet tool designed to mask your IP address while playing the game. This has a lot of potential benefits since it makes it seem as if you are a different user.
Why is it essential to use Rainbow Six Extraction proxy servers?

Rainbow Six Extraction proxies are necessary for various reasons. For starters, they help reduce latency in the game. What's more, these tools can help you bypass geo-blocks.
Have a large project?
Contact our proxy expert team, and we will ensure that our solutions help your business grow!
Christine Bradshaw

The fastest and kindest support I've ever seen. Manager May helped me with all the questions I had. They've got pretty big pool of Residential IPs and you can buy even 1 GB which is awesome when you don't need like 10 GBs

Nada Neuman

Very good product. I bought one of their offers and they meet my expectations. Very easy communication. After investigating the problems, I corresponded with the support and they solved the problems very quickly and helped me with some tools.

Peter McLane

IPRoyal is great. I am getting good connections in the USA. The best thing about IPRoyal is their service. They are available 24/7. I am a 67 year old and know nothing about proxies. They were very patient with me and did not rush me through the process. I love IPRoyal!
Have a question? Get in touch!