SEnuke Proxies
This post will offer a brief but comprehensive introduction to SEnuke. More importantly, it will provide credible insights into why you need proxies for this powerful software. Have a read below.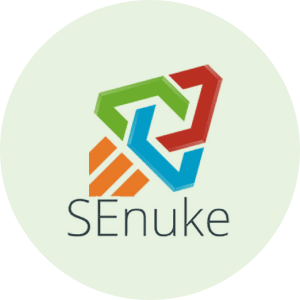 Want to know most important points about SEnuke Proxies?
Google is like a popularity contest because thousands of websites battle for supremacy and recognition. While many factors influence popularity, backlinks are by far the most important. One might argue that backlinks are a vote of confidence from one website to another, compelling for popularity and contributing to Google ranking a website above others.
A Google results page conventionally consists of ten website links. The first five are more than likely to get the most visits. Therefore, making it to these five spots is the goal of every web admin out there, and backlinks are ideal for achieving this.
A backlink is simply a link that points from one website to another. This is an essential SEO factor since backlinks tell Google that your website offers content good enough to be referenced by another website, increasing its credibility and chances of ranking on the top five list by Google.
How do you get quality backlinks for your website? Commenting on a few websites is not going to be enough. You need powerful backlink-building software that will automatically build backlinks for you. Otherwise, you will spend a massive amount of time manually building backlinks for your site. One of the most popular backlink-building solutions available is SEnuke. We will analyze this software and see why you need proxies when using it.
What are SEnuke proxies?

SEnuke proxies offer alternate IP addresses for keyword searches using the software. With each request coming from a different IP address and location, you can perform your searches without worrying about getting detected and banned.
Why do you need SEnuke proxies?

SEnuke proxies help you avoid detection when conducting thousands of keyword searches from your device. The software can simulate thousands of users searching for a specific keyword on Google. SEnuke needs a unique IP address for each search query to do this properly. Otherwise, Google will ban your IP address since too many requests will be coming from a single IP.
Have a large project?
Our proxy experts are always available to help you find the right solution for any need.