StrawPoll Proxy
Digital technology is revolutionizing every aspect of life, from how we communicate to how we voice our opinions. Accordingly, voting has come a long way from the early days of making long queues to a long and tiring process. Today, online voting has become the norm in many parts of the globe. Why? It all boils down to its perks. For instance, it's faster and makes counting ballots a whole lot easier due to its automated nature. Moreover, it cuts down on costs by a great deal since you need only just a few staff. Despite the numerous benefits that come with online voting, it is not without risks. Perhaps this is why most individuals do not trust these polls' results. In this post, you will familiarize yourself with one of the most popular online polling platforms, StrawPoll, and find out how the results of such polls can easily be manipulated. Take a read below!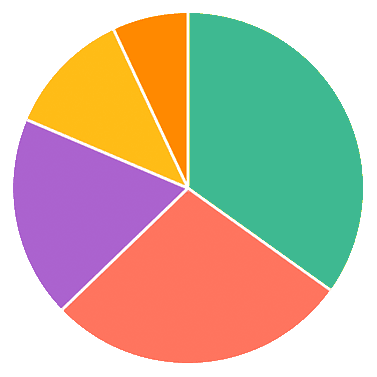 Want to know most important points about StrawPoll Proxy?
In simple terms, StrawPoll is a voting site meant to show popular opinion on a particular matter. The online platform is as easy to use as it is intuitive, letting you create polls in a matter of minutes. Furthermore, you get access to a variety of polls, including straw polls and meeting polls. When it comes to straw polls, you get several options, such as private and public polls. Furthermore, the website offers several templates that make selecting a suitable survey a whole lot easier.
With StrawPoll, you can collect public opinion in a matter of minutes and use it to make critical decisions. For instance, before launching a new product into the market, you can use the platform to garner votes on user opinions regarding your product. Furthermore, StrawPoll can also be used during virtual meetings when you need ideas from members.
We can infer that StrawPoll is extremely useful when you need input from multiple individuals anonymously or publicly. However, the effectiveness of these polls is a subject of great controversy, given they can easily be manipulated using automation. There are several techniques users utilize to control these polls, including but not limited to bots, proxies, and browser cookie tweaking. Some of the most popular methods are a combination of bots and proxies. With voting bots, users can vote unlimited times on StrawPoll, thereby influencing the outcome of these polls.
StrawPoll has tried coming up with many strategies to curb bots on the platform. So far, it hasn't been successful. There are many ways to create a bot, especially using Python since it offers a wide array of modules.
Why are proxies necessary for voting on StrawPoll?

StrawPoll stores a list of users from a particular IP pool and prevents them from voting twice. Hence, you need rotating residential proxies to vote multiple times since they will use various IP addresses.
How do you vote multiple times on StrawPoll?

All you need to successfully vote countless times are voting bots and authentic residential proxies.
Have a large project?
Our proxy experts are always available to help you find the right solution for any need.