TaskBot Proxies
If you're a sneakerhead, you must have heard about TaskBot, and you might have even used it by now. This all-in-one bot for macOS and iOS devices can help you successfully purchase limited-edition sneakers from many US retailers before they sell out. Unfortunately, retailer websites don't support bots. In fact, their ongoing battle with bot users has made the usage of proxy servers with TaskBot inevitable.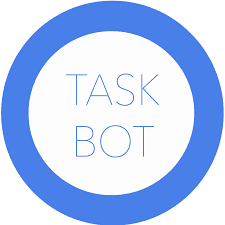 Want to know most important points about TaskBot Proxies?
Not only does a proxy allow you to use TaskBot safely, but it also ensures you use it to its full potential. To understand the importance of using a proxy with this AIO bot, you need to know what TaskBot and proxy servers are.
Is it safe to use a proxy for TaskBot?

Not only does using a proxy for TaskBot is safe, but it makes TaskBot's operations more secure as long as you use a reliable proxy provider and avoid free proxies.
Does TaskBot support proxies?

Yes, TaskBot supports proxy servers, so your job is to find the best proxy that will ensure it works optimally.
Have a large project?
Our proxy experts are always available to help you find the right solution for any need.