Vuze Proxy
This article will introduce you to Vuze, a BitTorrent client. You will understand why you should utilize proxies, and more importantly, you'll discover the most effective proxies to use Vuze anonymously. Ready? Let's get this done!
Buy now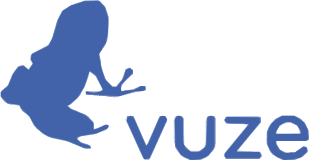 Want to know most important points about Vuze Proxy?
uze (formerly Azureus) is a BitTorrent client that allows you to send and receive files using the BitTorrent protocol. It is a Java application that runs on the Azureus engine. Azureus allows users to view, publish, and share original DVD and HD quality video content in addition to downloading data tied to torrent files. 
TV shows, music videos, movies, video games, and other types of content are offered through channels and genres. Furthermore, those who choose to submit their unique content can even make money from it.
uze has a robust and customized metasearch feature that will assist you in finding and downloading torrents. Once you've found the stuff you like, you may set up subscriptions to be notified whenever more episodes are released. 
uze Remote allows you to manage your download queue from any browser-enabled device, giving you even more control over your torrent downloads. Vuze also delivers a cutting-edge high-definition media player enabling you to enjoy your content after you download it!
FAQ
What is a Vuze proxy?

A Vuze proxy is a tool that allows you to use the torrenting client anonymously. It does this by replacing your original IP address with a new one so you can share content without compromising your IP and other sensitive data.
What are the best proxy servers for Vuze?

The best proxies for Vuze are datacenter proxies since they allow you to choose a location, are fast, and offer unlimited bandwidth. They're a perfect option for torrents, streaming services, and other scenarios where unlimited bandwidth and high speeds are a priority.
Have a large project?
Contact our proxy expert team, and we will ensure that our solutions help your business grow!
Christine Bradshaw

The fastest and kindest support I've ever seen. Manager May helped me with all the questions I had. They've got pretty big pool of Residential IPs and you can buy even 1 GB which is awesome when you don't need like 10 GBs

Nada Neuman

Very good product. I bought one of their offers and they meet my expectations. Very easy communication. After investigating the problems, I corresponded with the support and they solved the problems very quickly and helped me with some tools.

Peter McLane

IPRoyal is great. I am getting good connections in the USA. The best thing about IPRoyal is their service. They are available 24/7. I am a 67 year old and know nothing about proxies. They were very patient with me and did not rush me through the process. I love IPRoyal!
Have a question? Get in touch!