Vuze Proxy
With over 12 million users, Vuze is one of the most widely used torrent downloaders in the world. It's a free, easy-to-use BitTorrent client that provides users with compelling features, including remote control through mobile apps or the web, magnet link support, media playback, etc. The only problem with Vuze is that you share a lot more personal information with your peers than you may realize. So, how to protect your privacy when using it? The answer is – proxy servers.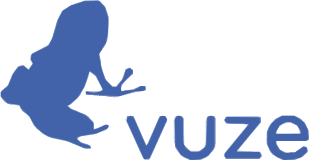 Want to know most important points about Vuze Proxy?
Proxy servers can help you use Vuze more anonymously and safely. Before we explain how and why you should use proxies for Vuze torrenting, here's a brief overview of Vuze and proxy servers.
What type of proxy to use for Vuze?

Use SOCKS5 proxies. Although Vuze supports both SOCKS and HTTP proxies, it ignores HTTP proxies for peer connections. That's why it's best to use SOCKS proxies or the best version of SOCKS – SOCKS5 proxies.
Is Vuze free?

Like most other BitTorrent clients, Vuze is 100% free. The Vuze Plus offers an ad-free experience, antivirus protection, and other useful features for those who wish to support the app.
Have a large project?
Our proxy experts are always available to help you find the right solution for any need.