WatchSoMuch Proxy
Thanks to streaming services and torrent websites, you can watch the latest movies, shows, and documentaries without having to wait for them to arrive on cable TV. WatchSoMuch is a combination of both, allowing you to download the torrent or stream the content you're interested in online, whatever is more convenient to you. Unfortunately, you may not be able to access the site and watch all it offers for free because of ISP blocks. That's because some internet service providers block access to free streaming services due to piracy laws. Fortunately, a proxy can be the solution you've been looking for.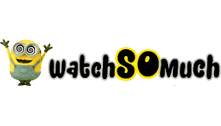 Want to know most important points about WatchSoMuch Proxy?
Using a suitable proxy ensures you get the best WatchSoMuch experience for several reasons. Before we delve into them, let's see what WatchSoMuch and proxy servers are.
FAQ
Why is WatchSoMuch offline?

WatchSoMuch can be offline if your ISP blocks it. In that case, you can use a reliable proxy to gain access to the site.
What is a WatchSoMuch proxy?

WatchSoMuch proxy is any proxy server that works with WatchSoMuch. The important thing is to use safe and reliable proxies from premium and reputable providers.
Have a large project?
Contact our proxy expert team, and we will ensure that our solutions help your business grow!
Have a question? Get in touch!