WinSCP Proxy
Since it became available in 2000, WinSCP has continuously developed to provide the most efficient file transfer between local computers and remote servers. Individuals and companies use this FTP and SFTP client to share files with other offices and people without having to be in the same space. While an SFTP solution means the transferred data stays secure, providing an extra security layer for your files is always a good idea, especially when receiving or sending highly sensitive data. That's when proxies can help.
Buy now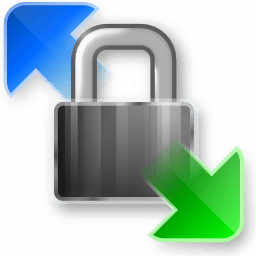 Want to know most important points about WinSCP Proxy?
Whether you use WinSCP for personal or business needs, proxies can make file transferring even more secure. To understand how, you first need to know how WinSCP and proxy servers work. So, let's start.
FAQ
How to transfer files with WinSCP anonymously?

If you like to send or receive data through WinSCP without revealing your location, you can use a proxy server from a reliable provider. The proxy will give you another IP address and location while hiding your real ones. This will allow you to use WinSCP anonymously.
What are WinSCP proxies?

WinSPC proxies are standard proxies that work with WinSCP. They allow you to transfer files between remote computers while using another IP address. This will keep your data transfer private and secure.
Have a large project?
Contact our proxy expert team, and we will ensure that our solutions help your business grow!
Christine Bradshaw

The fastest and kindest support I've ever seen. Manager May helped me with all the questions I had. They've got pretty big pool of Residential IPs and you can buy even 1 GB which is awesome when you don't need like 10 GBs

Nada Neuman

Very good product. I bought one of their offers and they meet my expectations. Very easy communication. After investigating the problems, I corresponded with the support and they solved the problems very quickly and helped me with some tools.

Peter McLane

IPRoyal is great. I am getting good connections in the USA. The best thing about IPRoyal is their service. They are available 24/7. I am a 67 year old and know nothing about proxies. They were very patient with me and did not rush me through the process. I love IPRoyal!
Have a question? Get in touch!