Back to blog
How to Set Up a MoreLogin Proxy with IPRoyal
There are many reasons why someone would want to manage multiple accounts on the same website from a single device. In most cases, you'd need to use different devices, virtual machines, or even private servers for every account to make it work.
Fortunately, anti-detect browsers like MoreLogin can help here. Today, we'll explain what MoreLogin is, how it works, and why you need a MoreLogin proxy.
What Is MoreLogin?
Simply put, MoreLogin is an anti-detect browser with a streamlined interface suitable for veterans and beginners alike. It offers:
Support for Windows and macOS (Android coming soon)
Account importing and creating independent environments
Efficient collaboration features for teams
A free version with support for two profiles and two users
Why Use IPRoyal as Your MoreLogin Proxy Provider?
If you're looking for a reliable MoreLogin proxy solution, IPRoyal has a lot to offer:
A global residential proxy pool (195+ countries)
Non-expiring traffic with no contracts and monthly limits
Precise geo-targeting (Country, state, and city level)
Competitive pricing and excellent bulk discounts
As any professional knows, high-quality proxies are a must to keep your browser profiles safe. Countless websites, services, and online apps don't allow using proxies, while others have their own databases of flagged IPs. With that in mind, using free proxies is a considerable risk.
IPRoyal's approach ensures this doesn't happen. We built our residential proxy service from scratch, so we can guarantee that each IP comes from a genuine residential device with a real ISP connection. What does that mean for MoreLogin users? Each browser profile you create will look like a genuine internet user from a location of your choice.
Setting Up a MoreLogin Proxy with IPRoyal
To get started, download MoreLogin and complete the installation. Run the app and sign in or create a free account.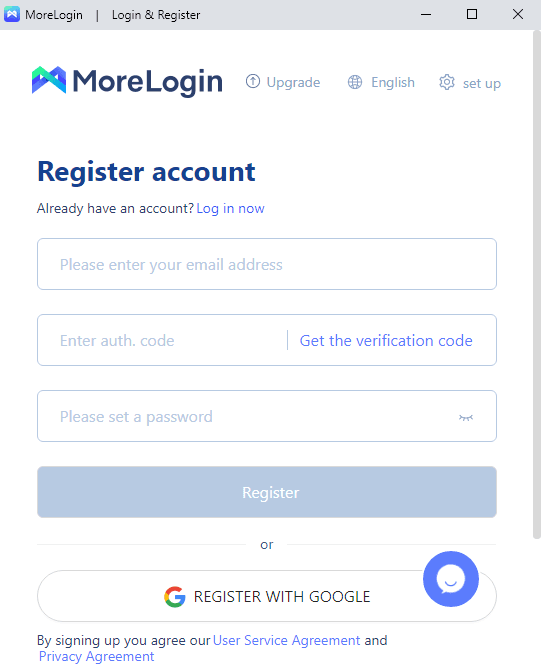 Click the New profile button on the left.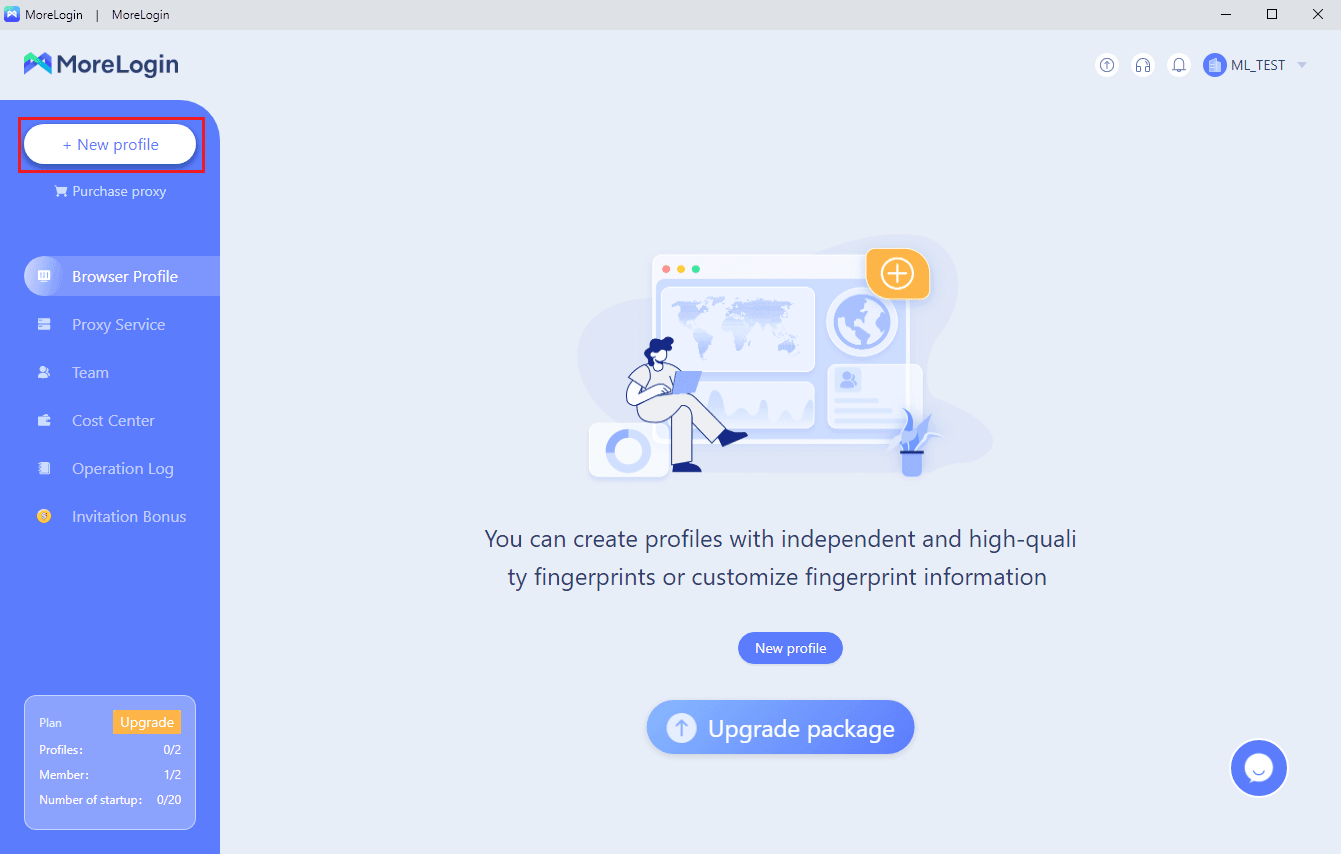 Navigate to Advance setting and then Proxy settings.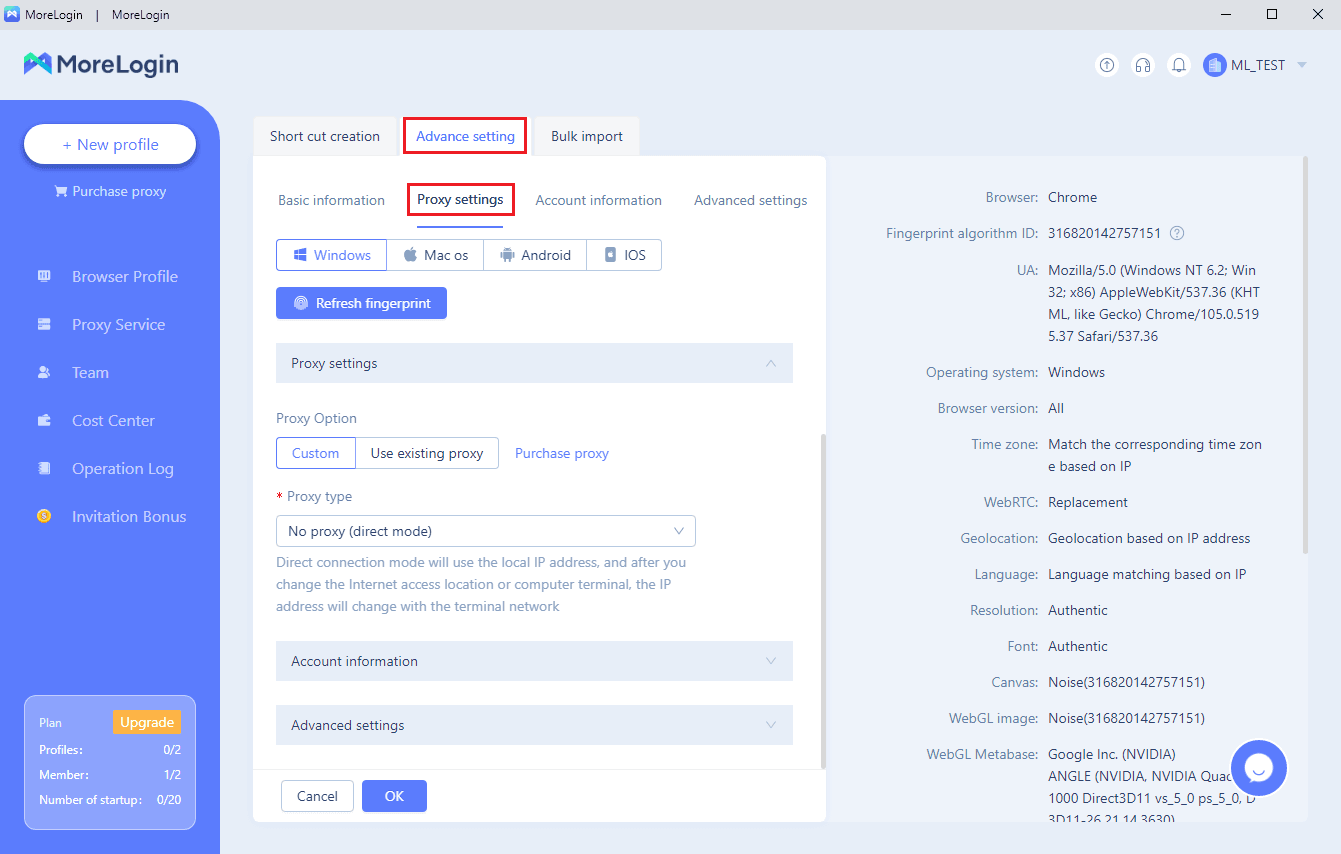 For the Proxy type field, choose HTTPS or SOCKS5. We'll use HTTPS in this case.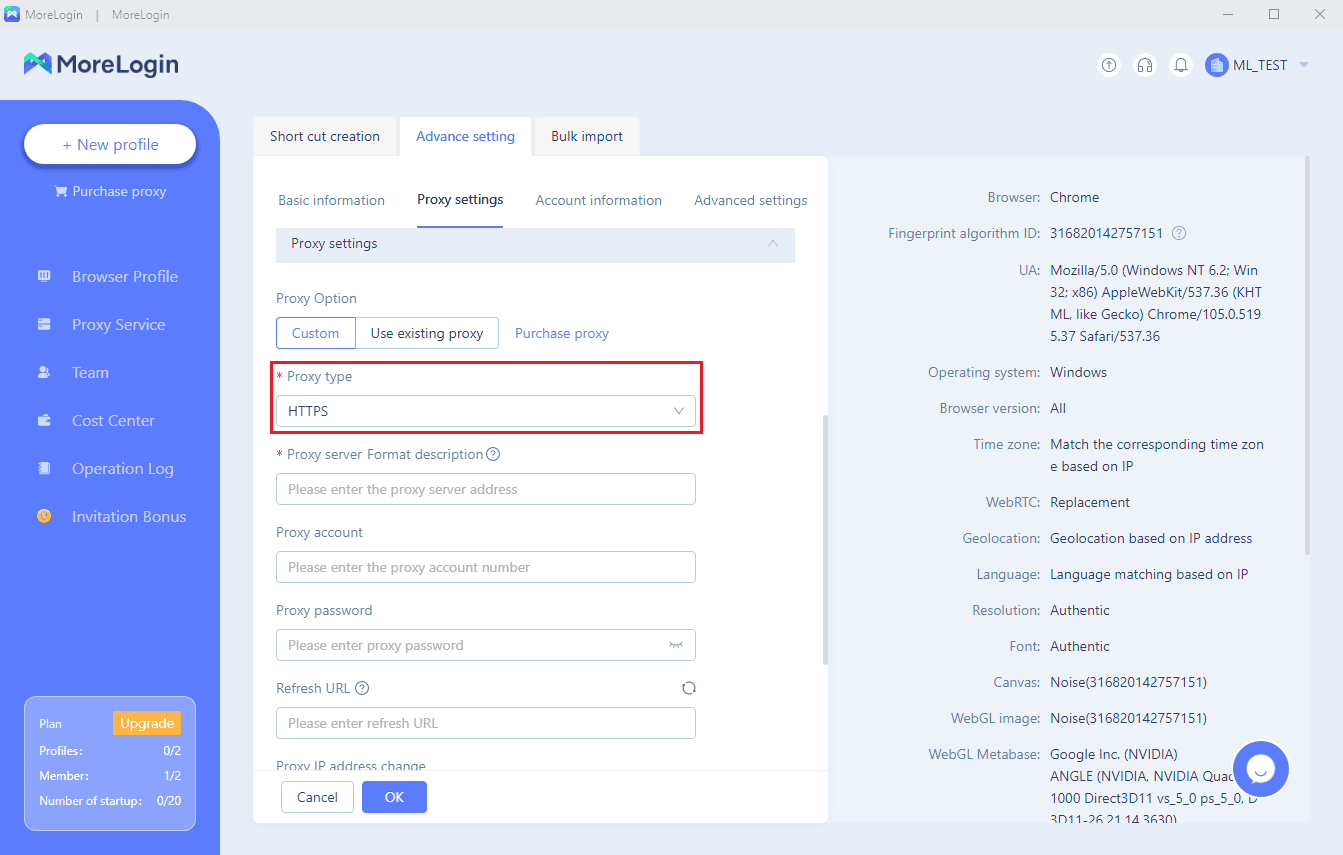 Go to your IPRoyal dashboard and set up your proxies as needed. Let's say we want to use proxies from Seattle, USA, with a lifetime of 10 hours. We'll set the country and state, select Sticky IP as the rotation option, HTTP|HTTPS as our proxy type, and set the TTL value to 10 hours.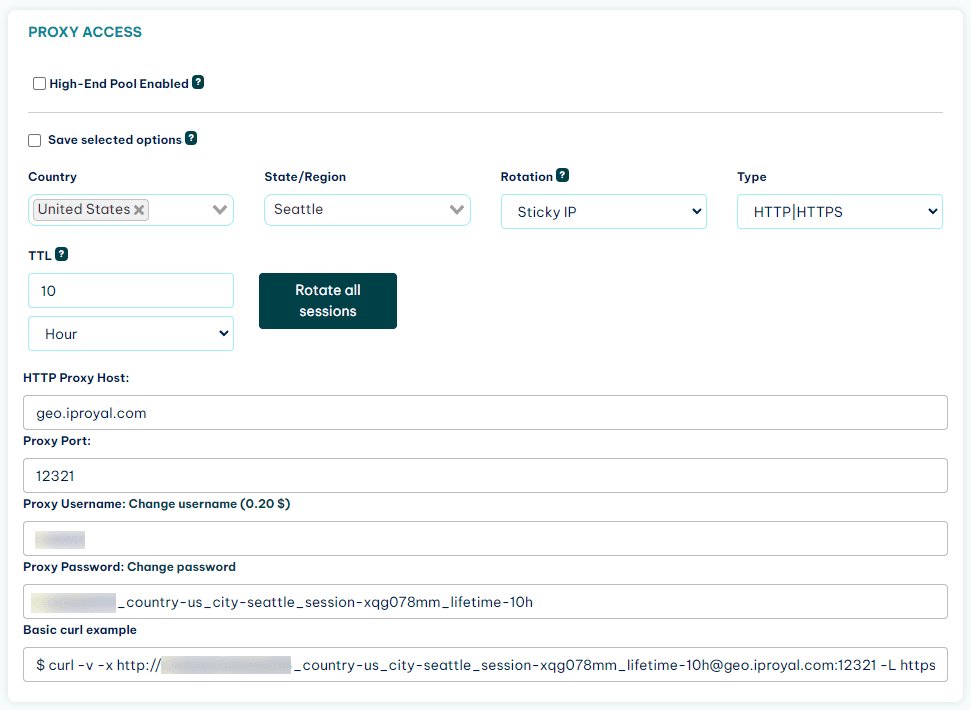 The system will generate the credentials, we just need to copy them over to MoreLogin and click OK when we're done.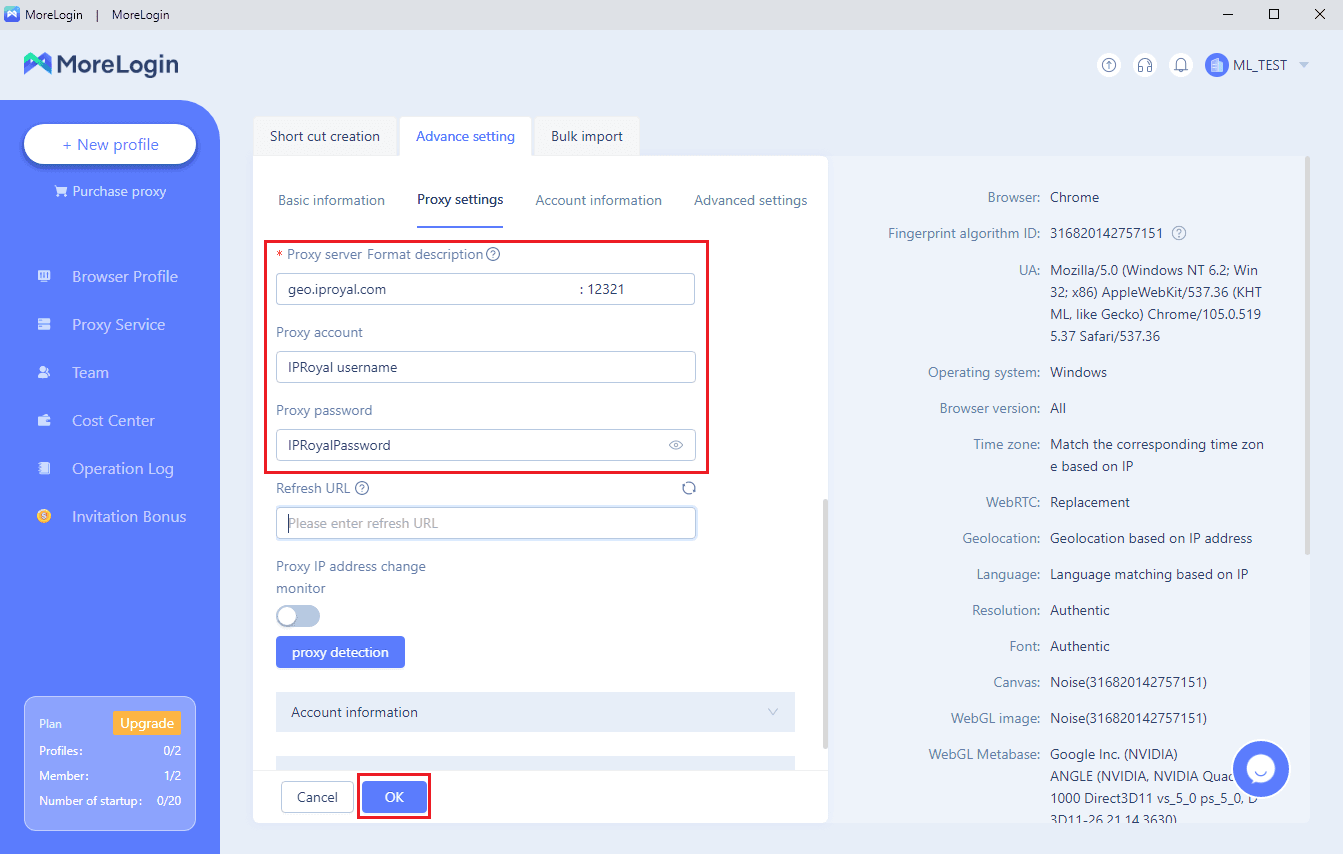 MoreLogin will save these settings and return us to the Browser Profile screen. From here, you can click on Start, and a browser window will open. The first tab will contain your proxy's IP address and location, as well as your browser profile information.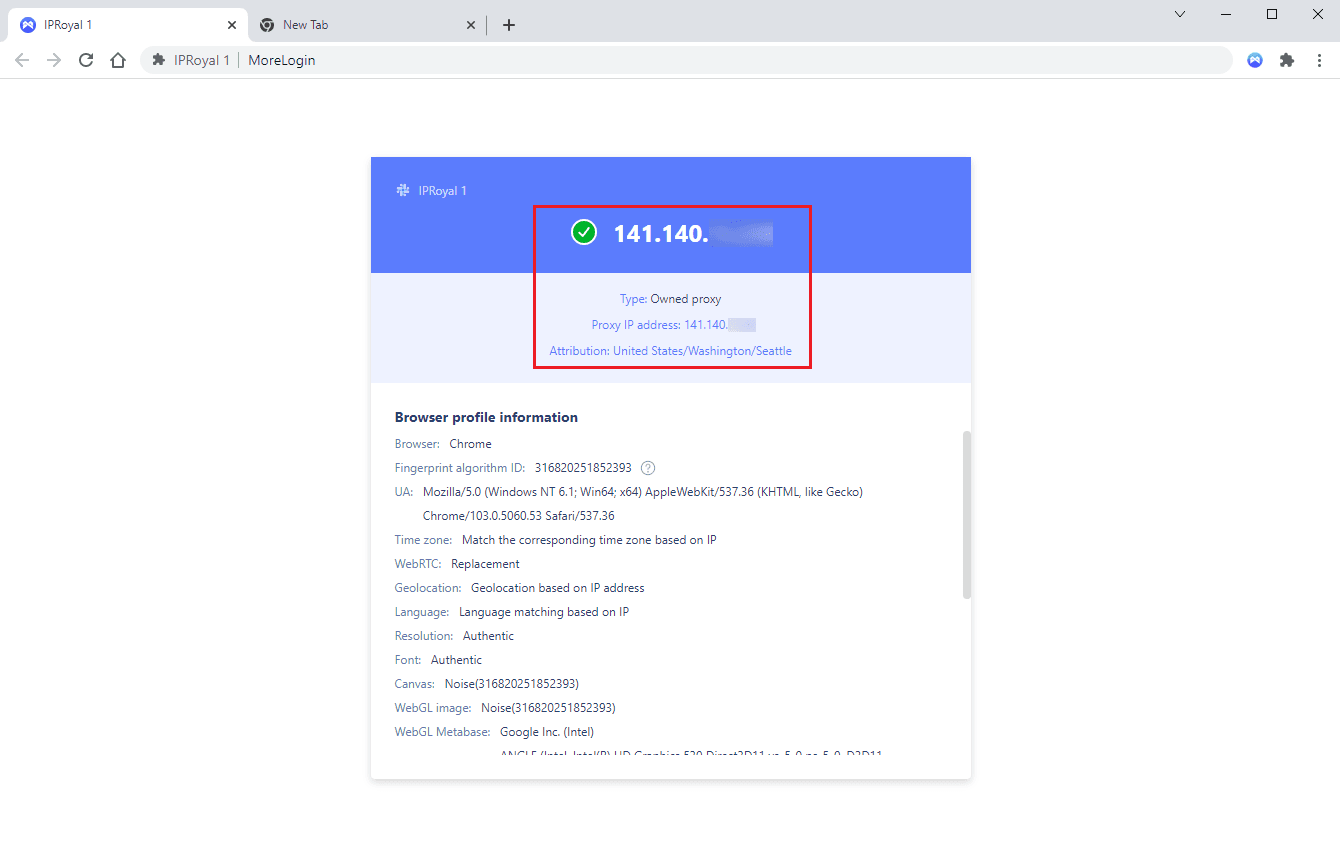 You can also visit IP2Location or a similar website and check your proxy is working properly.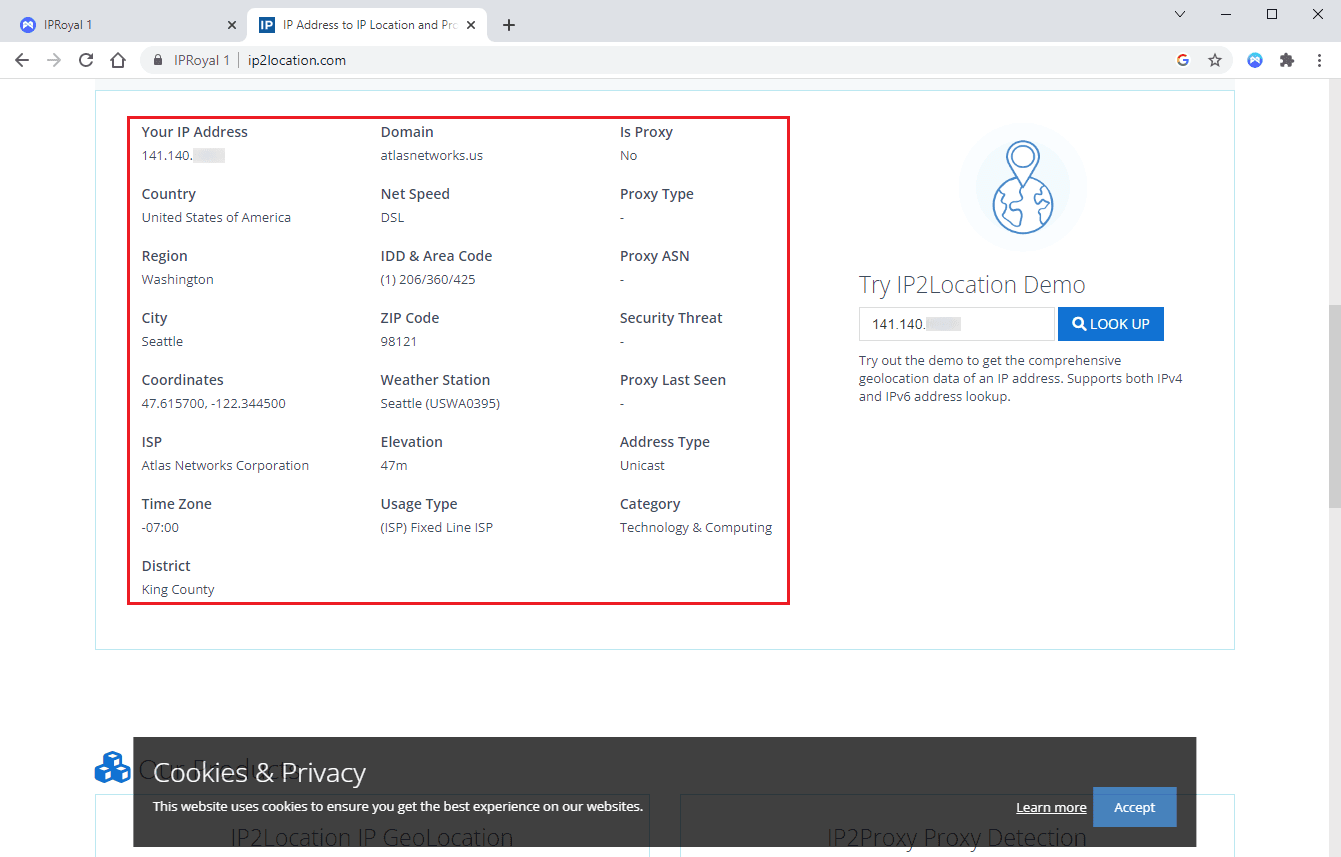 Final Thoughts
MoreLogin offers an excellent solution for affiliate marketing, web scraping, e-commerce, social media management, online shopping, and more. Now that you've set up your MoreLogin proxy with IPRoyal, you can start your tasks without worrying about bans, blocks, or other limitations!
Try proxies now