Back to blog
IPRoyal January 2023 Update: What's New

One of our priorities is improving our existing services and introducing solutions that meet the needs of our clients. With that in mind, this blog will cover the IPRoyal January 2023 update and the new features that should make your experience with us more efficient and convenient.
While there's a lot going on behind the scenes, some updates are more significant than others. We'll briefly go over all the new features in the IProyal January 2023 update to help you make the most of them. Let's begin!
Our clients who use static residential proxies and datacenter proxies can now filter their orders by IP address, country, order status (confirmed, expired, refunded), and notes. The idea behind this feature was to help our clients keep track of their orders. We also believe it will make it easier to track invoices and generally improve order management.
We've also overhauled the order renewal process for static residential proxies, datacenter proxies, sneaker proxies , and 4G mobile proxies . From now on, you can select how long you want to extend your orders. More importantly, this feature comes with additional discounts: 5% off for 60 days and 10% off for 90 days!
It's important to note that these new discounts stack with the existing ones. In other words, when you buy more proxies, you get the bulk discount AND the plan discount!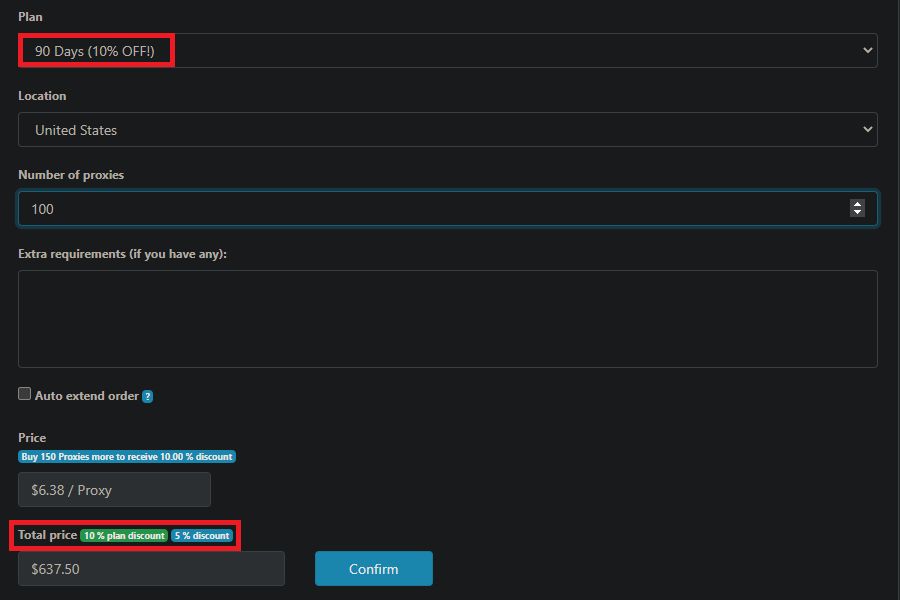 This is another fairly simple IPRoyal update that can make things significantly easier for certain users. The residential proxies section in our dashboard now has the Rotate all sessions button. Clicking on it gets new IP addresses for all your proxies.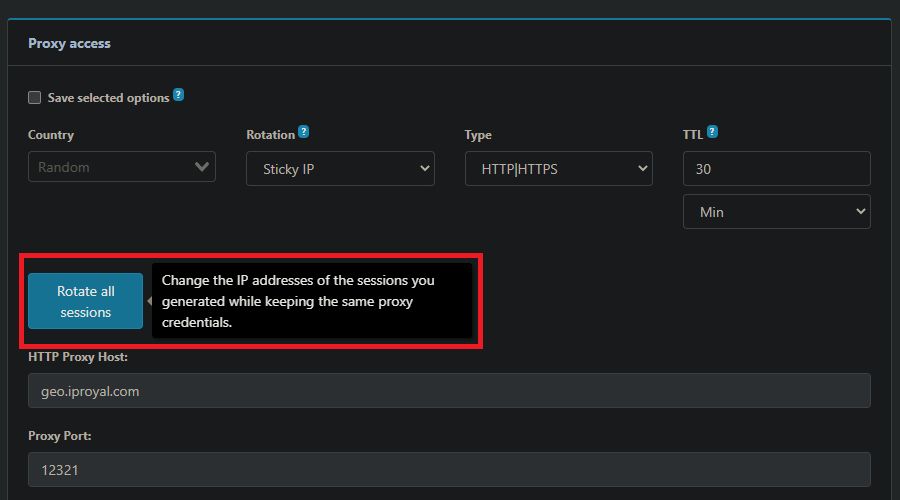 Let's say you're using residential proxies through our browser extension. Until now, you had to create new profiles with new proxies each time you wanted to use a new IP address. From now on, you can put your proxies to work without worrying about this. Basically, all you need to do is press the Rotate all sessions button, and all your existing proxies will get a new IP. There's no need to use new credentials!
As always, we keep expanding our proxy pools with new locations and servers. In the last month, we added Belgium, Luxembourg, and Switzerland to the available static residential proxies locations. Also, our datacenter proxies and sneaker proxies got four new locations - Hungary, Malaysia, Philippines, and Singapore.
We hope the IPRoyal January 2023 update and the changes it brings will help you make the most of our proxies. As always, if you ever have any questions or run into any issues, don't hesitate to get in touch with our support. See you in the next one!
Learn more
Want to learn how IPRoyal can help you personalize Proxies at scale?