Back to blog
Your Own Private Zone With an iPhone Proxy Server

In today's digital world, staying safe online is more important than ever. Nearly every day, new reports of data breaches and privacy concerns mean that users must be extra vigilant to keep their personal information secure.
One of the best ways to enhance your security online is by using a proxy. Proxy servers can encrypt your connection and randomize your IP address to hide your identity while using the internet. While there are many ways to set up proxies on a PC, what can you do to protect your mobile connection?
Here we will explain how to set up a secure iPad or iPhone proxy server (iOS 14) and keep your data safe even while on the go.
Hide Your IP address, Even on iOS
While Safari's Private Browsing Mode is useful for removing your internet history and cookies, it's not the pinnacle of privacy. Many aspects of your identity can still be logged and tracked by the websites you visit and your ISP. Thankfully, setting up an iPhone proxy server is a straightforward process. Follow the steps below to protect your identity on iOS devices.
On your iPhone or iPad, tap the Settings ⚙︎ icon and then tap on Wi-Fi.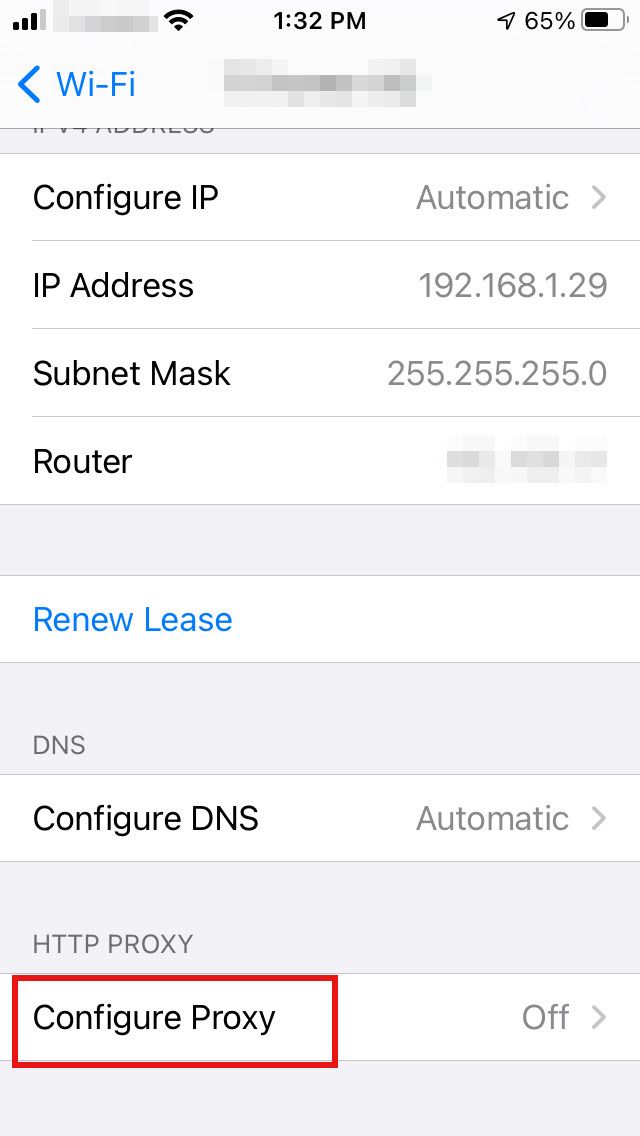 Next, find the network that you are currently connected to, and click the (ℹ︎) to view the current settings in the network configuration screen.
In the network configuration screen, scroll to the bottom, and click Configure Proxy
From the Configure Proxy screen, tap on Manual to enter your proxy details manually. Manual proxy configuration is usually required for most proxy service providers.
Enter the proxy server's IP address and port number into the Server and Port fields, respectively.
Tap on Authentication to turn the option on so that you can enter your username and password (user and pass) provided by your proxy service provider.
Be especially careful typing in your password and ensure that all the letters are the proper case. Case-sensitive errors are the most common reasons for login failures.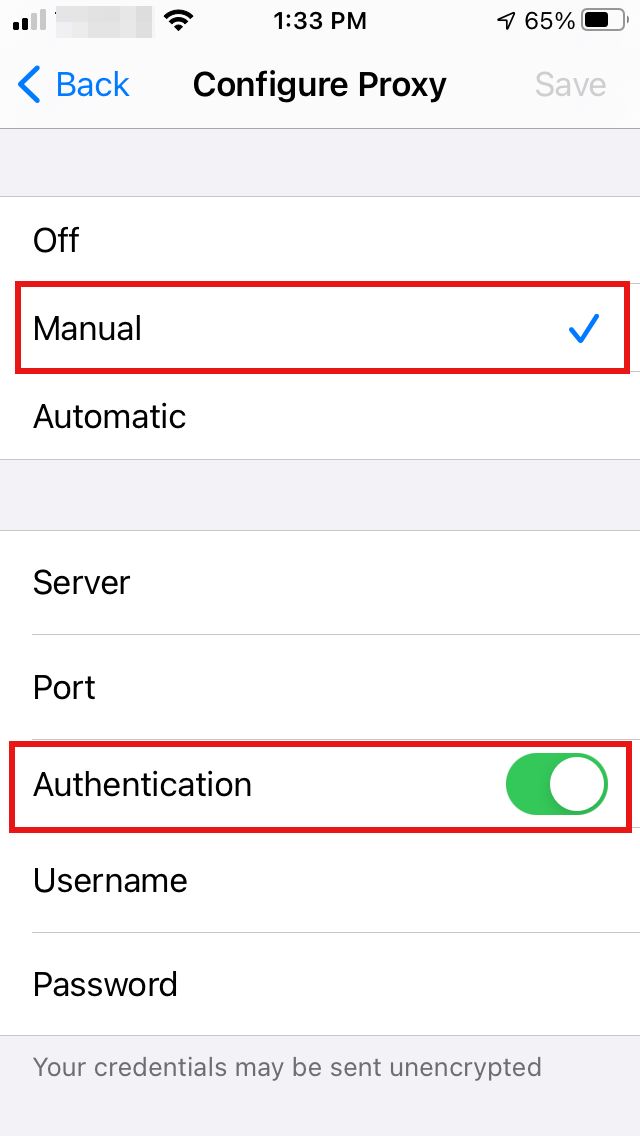 Once you are confident that you entered all the information correctly, tap Save in the upper-right corner.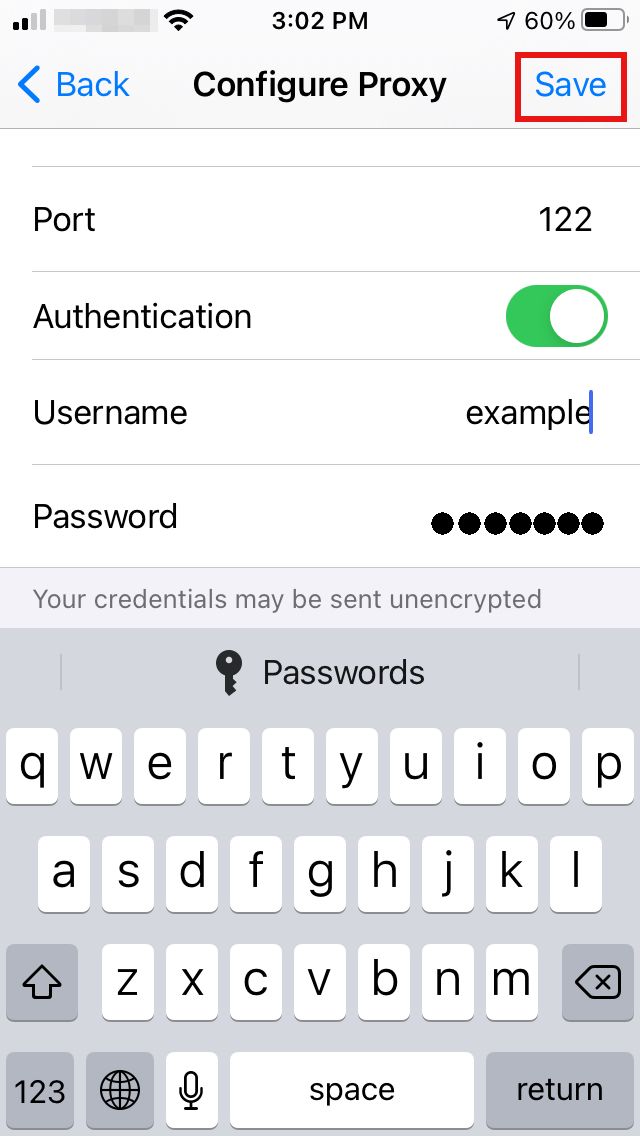 Be Sure to Test Your Safety Vest
Just as you would test security equipment in the real world before entering a danger zone, you should also test your virtual security beforehand. You can test your proxy to ensure it's working by visiting our IP identification page.
Make a note of the vital information such as your IP address and all of the location information displayed. This info is how your computer appears to internet servers. The location indicated could affect your access to certain region-locked content, such as streaming video services, so keep that in mind.
The Best Proxies for Maximum iPhone and iPad Security
At IPRoyal, we offer fast, secure, and reliable proxies at affordable prices. Your personal information deserves the very best, and with 99% uptime, our dedicated proxies are your shield as you browse the web.
Contact us today, and let us keep your vital traffic secure. In our digital age, there's simply no reason to browse unprotected. With an iPhone proxy server, even your mobile work can be safe and secure.
Try proxies now