Back to blog
IPRoyal April Update: Auto top-up, new locations, and more!

As our clients know, we constantly strive to innovate and incorporate new features into our proxy services. Proxy users have unique needs that keep evolving, and our primary goal is to ensure our services always provide the features our clients need to succeed.
This time, we'll explore the new features in the IPRoyal April update and how they benefit you.
Auto Top-up and Order Extensions
Our Royal residential proxies users can now extend their orders automatically with the Auto top-up feature. Once you enable it in the dashboard, you'll be able to select the charge method (your IPRoyal balance or credit card).
The When to add field is the traffic limit (in GB). Once your available Royal residential traffic falls under this limit, we will automatically add the amount of traffic (in GB) you specify in the Amount to add field. Here's an example: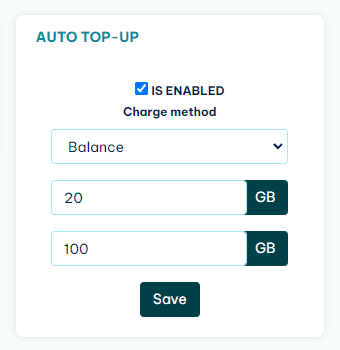 In this case, whenever the available traffic falls below 20 GB, the system will automatically place a new order for 100 GB and charge it from the account balance. Note that saving credit card information incurs a one-time fee of $1 per card. Once the info is saved, this amount will be added to your IPRoyal account balance.
Our static residential, datacenter, sneaker, and mobile proxy users already have the Auto extend order feature.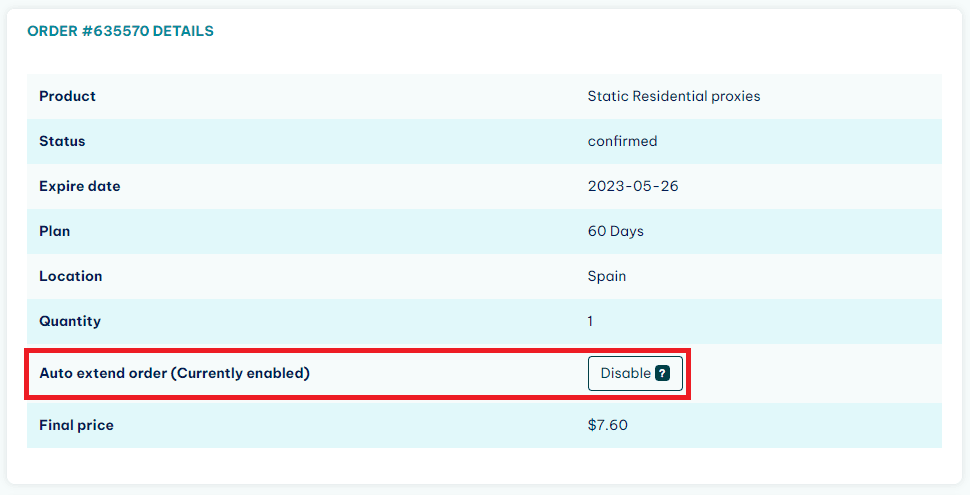 Once you enable this feature for a specific order, you need to reload the page. In the Auto extend settings section, you can select your charge method.

With this feature enabled, your orders will automatically extend from the selected charge method. You can disable the auto-extend feature for specific order by clicking the Disable button in the details.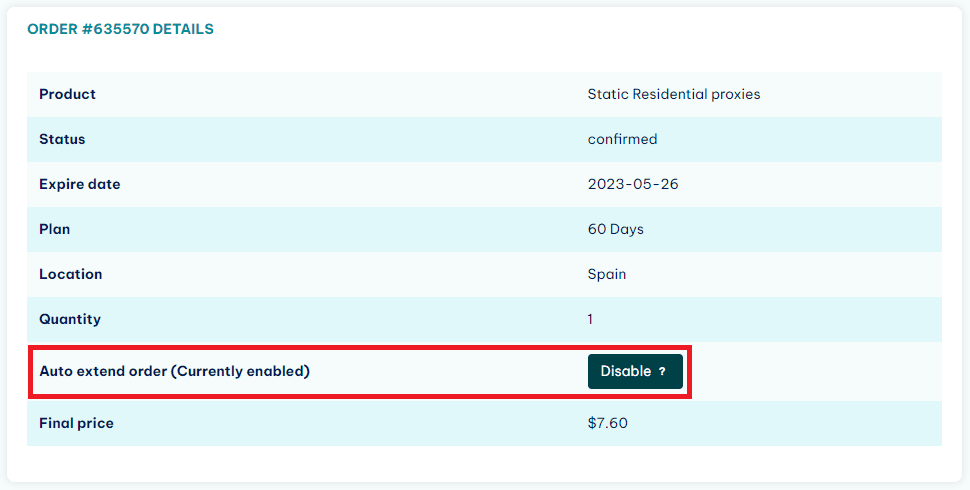 As for Royal residential proxies, simply untick the Is enabled option.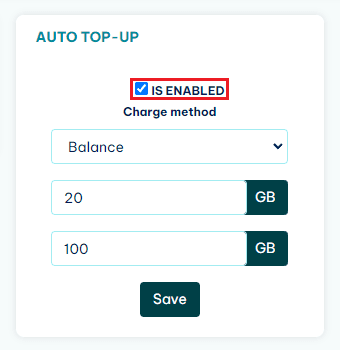 To add, remove, or update your credit cards, visit the Saved payment info section in the Settings.
We strongly believe both new and existing users will greatly benefit from this feature. It's highly convenient, saves time, and ensures your proxies never expire. More importantly, it also saves money, as the system automatically incorporates all available discounts!
New Locations
We've also added new locations for some of our services. Our datacenter and sneaker proxy users now have access to proxies from Argentina, Estonia, Latvia, Sweden, and Turkey. On the other hand, static residential proxies now include New Zealand and Portugal.
As you know, new locations offer important benefits for all sorts of clients. More available countries mean accessing geo-restricted content easier. More importantly, more location options translate to improved connection speeds and greater privacy for all our clients.
Identity Verification
Finally, we've recently made some changes within our Know Your Customer (KYC) policy. These changes affect our static residential, datacenter, and sneaker proxies. As of April 1st, identity verification has become mandatory for these services.
All existing orders (made before April 1st) will remain unaffected, and our clients can use their purchased proxies without any limitations. However, to create new orders and use our API after April 1st, our clients need to verify their identity.
These changes are necessary to ensure the highest level of safety and security of our proxies for us as a company and for our clients. To make things easier, we designed our ID verification process to be as quick and as simple as possible. All you need to complete it is a smartphone and a couple of minutes.
What's Next?
We hope the IPRoyal April update includes a feature or a new location you were asking for. As always, we remain dedicated to innovation and improving our services even further. From web scraping and SEO research to social media management and e-commerce, our proxies are here to help you reach your goals!
Learn More