Back to blog
IPRoyal Rebranding - New Features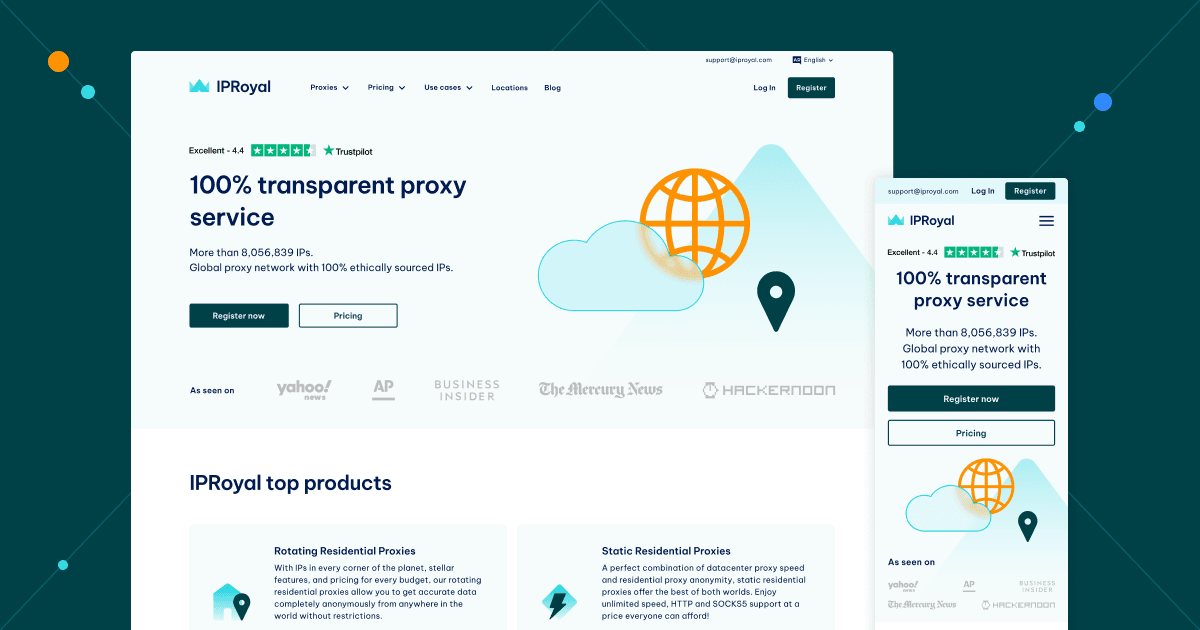 This week, we're proud to introduce some new features we've been working on along with developing our new visual identity. Some of them were often requested by our clients. Others were just a natural part of our ongoing innovation processes. Nevertheless, all of them will offer a better, more streamlined experience for our users.
What's New?
The proxy market keeps evolving, and adapting to these changes is an ongoing process. From the very start, we've been dedicated to meeting our clients' needs, whatever they are. Hence, we've come up with several ways to enhance our existing services. Here's all you need to know about the feature updates coming with the IPRoyal rebranding.
Data Usage Reports for the Royal Residential Plan
From now on, our Royal Residential proxy users can access detailed usage reports in the dashboard. This section covers how much proxy traffic they used, on which websites, and more. Our detailed reports will help our users better understand and manage their network traffic. More importantly, we believe they will be invaluable in recognizing any issues and troubleshooting them more easily.
Datacenter, Sneaker, and Static Residential Proxies Get Mixed Subnets
Mixed subnets are significantly harder to recognize due to greater IP address variety. Until now, the IPs our clients used were often coming from a single subnet. If one IP address got flagged, all other IPs from the same subnet also got blocked.
With this new feature, the anonymity and security of traffic will increase for our datacenter proxies, sneaker proxies, and static residential proxies users. More importantly, it will make all proxies resistant to subnet-wide bans and blocks, reducing the point of failure to a single IP address while keeping the others operational.
High-End Pool Option
From now on, our clients can use the "high-end pool" feature and limit their range of proxy servers to the fastest and the most stable ones currently available in our pool. We constantly monitor the pool, testing all IP addresses and sorting them to deliver the highest speeds to our clients who decide to turn this feature on.
However, it's important to note that using the "high-end pool" feature will limit the number of available IP addresses. In other words, instead of having access to the entire proxy pool, you'll be using a smaller one.
Residential Proxy Pool Growth
Finally, we're proud to announce that our global pool of ethically-sourced residential proxies has recently reached 2 million residential IPs. This growth will positively impact scalability and enable us to handle more traffic without compromising performance, even during heavy load periods. Also, it will positively impact our network's availability, reliability, and flexibility, which our clients will benefit from.
What's Next?
For years, we've been focusing on building and expanding our services to meet the needs of thousands of clients worldwide and address the challenges they face. With the IPRoyal rebranding behind us, we won't rest for too long. As always, we remain committed to innovation and constantly improving our products.
Try proxies now