Back to blog
IPRoyal Rebranding - New Visual Identity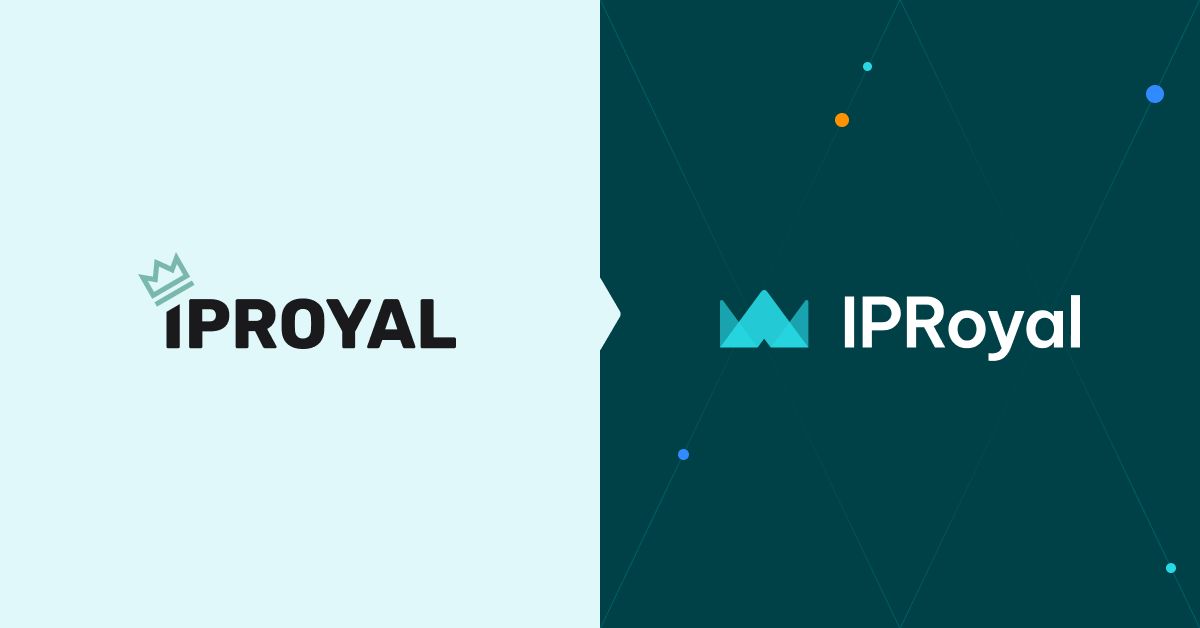 From market repositioning to acquisitions and leadership changes, there are quite a few reasons for rebranding. However, none of that is the case here. Why is IPRoyal rebranding? The short answer is repositioning and focusing on our core values. But what does that mean? What's changing? In this post, we'll explain the key points.
Why We're Changing
Most businesses rebrand once every 7 to 10 years on average. Although IPRoyal is not that old, we realized it's time for our brand identity to evolve. This decision didn't come lightly. We put a lot of thought into it and started working on IPRoyal rebranding with a single goal - to change the perception of who we are and what we value.
In the past, we mostly presented ourselves as an affordable proxy provider. While this is still true, we're so much more than that. Our main focus has been and always will be to offer security-focused solutions and protect our clients' privacy. However, we wanted to expand this perception, and we believe IPRoyal rebranding was the right way to do it.
The new visual identity perfectly reflects our core values, along with some new ones.
Transparency
From the very beginning, we were focused on transparency in every aspect of our services. The new website design follows this approach with new features like detailed usage reports, traffic insights, access to the fastest available IPs, and more. We're also proud to say that our very own ethically-sourced residential proxy pool recently reached 2 million IPs and keeps growing.
Reliability
We built our reputation by providing the best price/value ratio on the market. While we remain focused on offering excellent services at excellent prices, one of the goals of the rebranding was to focus more on our service quality - high speeds, stability, efficiency, and strict privacy all our clients can rely on.
Dedication
Excellent customer satisfaction and great support are two other things we're famous for. Putting clients first has and will always be a top priority. We aim to keep meeting the needs of our clients with exceptional service, documentation, and a support team that's always ready to help.
Responsiveness
At IPRoyal, we're all about ensuring uninterrupted data access. The industry keeps evolving and we plan to keep up. However, we still plan to remain focused on listening to our customers and their feedback, adapting, and introducing any necessary changes to guarantee we offer the best service possible.
Moving Forward
The website overhaul is just the beginning of the IPRoyal rebranding process. We also plan to refresh the apps, dashboard, and other features in the future. As always, these changes won't be just skin-deep. Aside from shifting the focus on what we value the most, we're equally focused on improving the overall user experience. Stay tuned!
Learn More