Back to blog
IPRoyal September Update: New Features, QOL Changes, and More!

Three months have passed since our last update. During this time, we've been working hard on a complete dashboard overhaul, including several new features and quality improvements. We're convinced these changes will make your experience with IPRoyal more convenient and efficient.
Here's what's new in the IPRoyal September update!
Data Usage Statistics
Having a clear understanding of how traffic usage is very important to many of our clients. To keep things fully transparent, we've redesigned the Statistics section for all our proxies.
Our Residential proxies users can now filter their used traffic by date or a specific hostname and analyze their usage trends over time. You can also display this data in MB or GB and download a detailed report to see the raw data down to the last byte.
For our other plans, we're providing order statistics. You can now see the number of total orders and active orders. You can also easily check the remaining time for all active orders and extend them right from the Statistics section.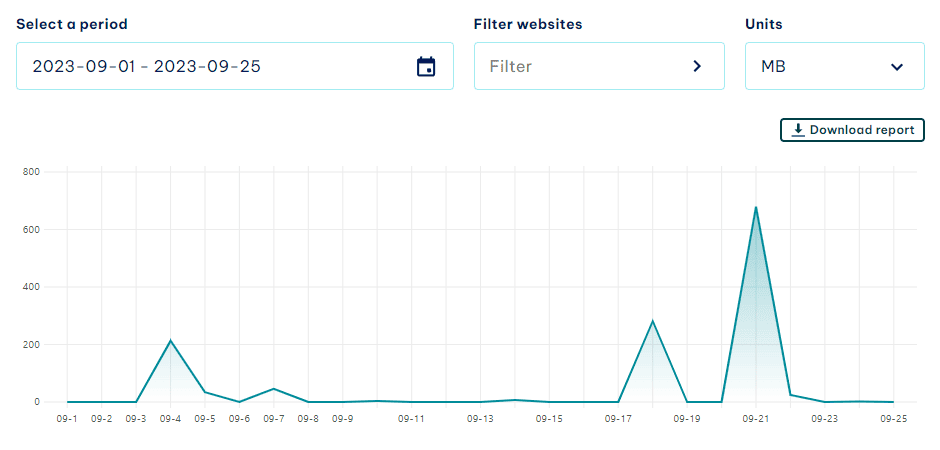 Direct Crypto Payments
We've also made things easier for all our crypto users. In the past, you could only use cryptocurrencies to add funds to your IPRoyal account. With this update, we've turned them into a full-fledged payment method. In other words, you can now use cryptocurrencies to pay for your orders directly without going through the deposit process.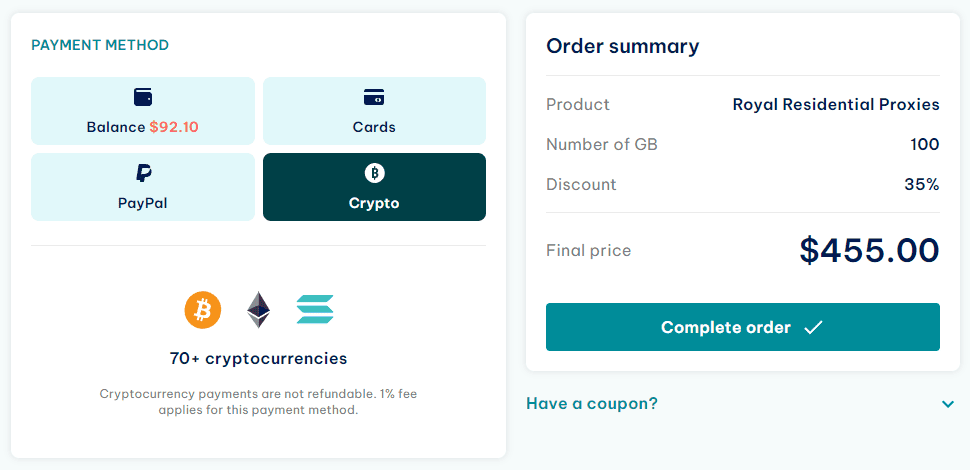 Easier API Documentation Access
From now on, every client gets access to our API documentation without requesting it from support. The reason behind this decision is simple. It will help our clients better understand how IPRoyal works and find new, more efficient ways to take advantage of our products.
Simplified Sub-user Management
As always, we didn't forget about our resellers and teams who share traffic. From now on, all Royal Residential users who verify their identity get access to the reseller dashboard and the sub-user management feature.
This feature makes multi-user management significantly easier for two reasons. First, managing multiple users becomes significantly easier. Second, it simplifies traffic allocation and usage tracking. All sub-users get unique credentials and can only use the data you assign to them.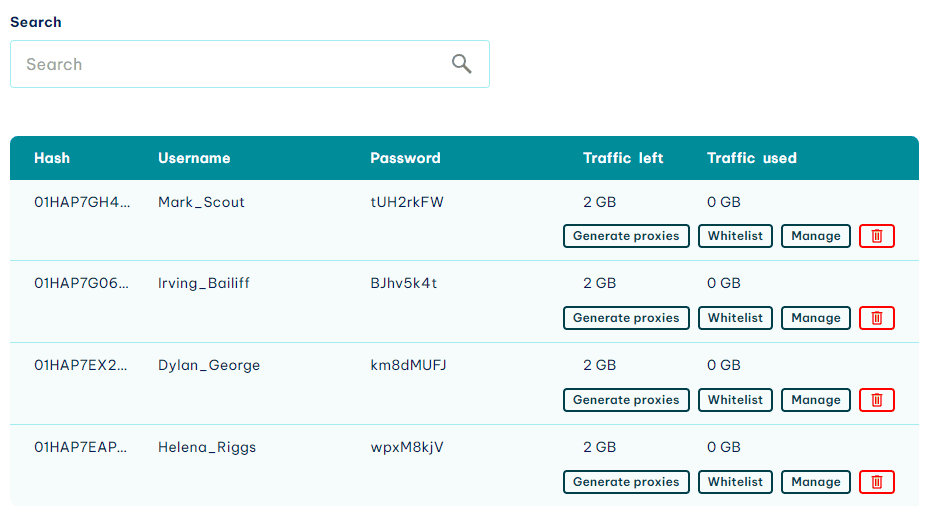 UX/UI Changes
Last but not least, we've made significant changes to certain parts of the IPRoyal dashboard. While some are more prominent than others, we believe all of them will make using the dashboard easier and more convenient.
We started by streamlining the checkout process, making the entire interface more user-friendly, and ensuring that all information you may need is easily accessible. The starting page of our dashboard now offers significantly more information and useful content than before. Here's what's changed:
From now on, you can access our free browser extensions, proxy tester, and the IP lookup page straight from the dashboard menu. There's also a link to our Help Center with answers to common questions about our platforms and services. If you need help choosing the right proxy for your needs, you can get in touch with us. Finally, you'll find links to our social media pages, quick-start guides, and more.
While this one doesn't impact our proxies, it definitely improves comfort. On top of that, it was one of the most commonly requested features. The Appearance section in the Settings allows you to choose between a light and a dark theme. You can also set it to Auto so it matches your system preferences.
If you're using our Static Residential, Datacenter, or Sneaker DC proxies, we have great news. Every time you create a new order, you'll see a clear overview of our discounts for each service based on the number of proxies and plan duration. Also, you can check currently available locations without creating a new order.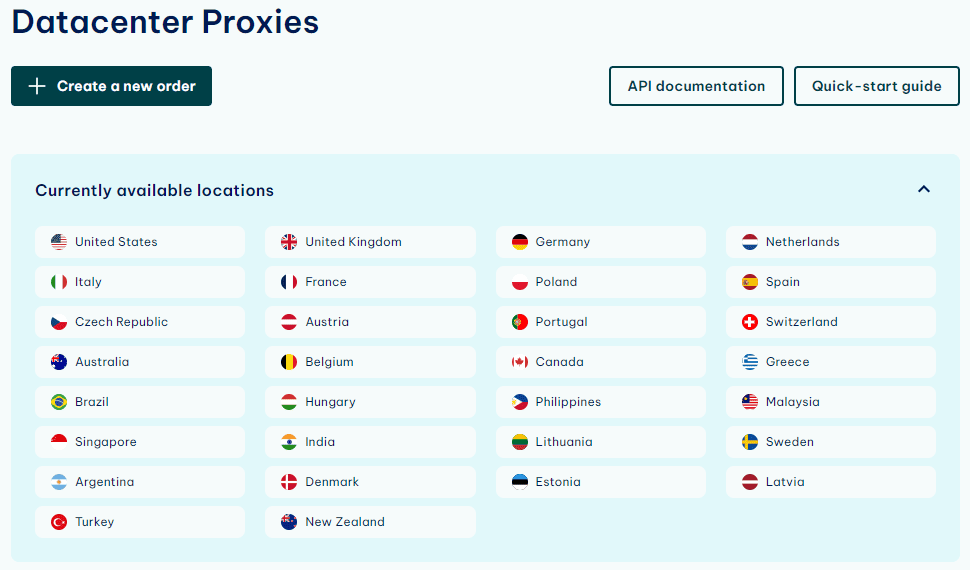 Final Thoughts
We hope the IPRoyal September update and these improvements will help you make the most of our services. As always, our goal remains unchanged - ensuring we provide everything you need to succeed. If there's a feature you would like to see added in the next update, don't hesitate to contact us. See you soon!
Create account