Nyaa Proxy
This post is designed to acquaint you with one of the greatest anime torrenting sites and offers compelling reasons to use it. Additionally, by the end, you should have learned how to access this site from anywhere, including geo-restricted areas. Keep reading!
Buy now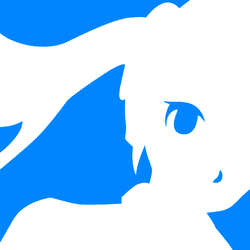 Want to know most important points about Nyaa Proxy?
Nyaa Torrents (named after the Japanese onomatopoeia meaning a cat's meow) is a torrent site dedicated to East Asian media (Japanese, Chinese, and Korean). It is one of the most comprehensive public anime torrent indexes.
It is worth noting that these site has been the subject of major controversies. For instance, in 2011, some site users were sued for copyright infringement. In early September 2014, the site was the victim of a major DDoS attack. 
Their. se,.eu, and.org domains were disabled in May 2017, with the site's moderators later verifying that the owner voluntarily took it down. Several forks, partially based on Nyaa's code and torrent database, were launched in the following weeks, each using the moniker 'nyaa.' 
According to an official FAQ released by the Nyaa community, they lost some data between 2016 and May 2017. There was no reliable backup of the Nyaa database for that period. In June 2017, TorrentFreak revealed that Goodlabs, based in Germany, created a fake version to trick people into downloading malware.
The .si fork is the only one left as of March 2021.
Nyaa is a clear leader in delivering torrents for manga, anime, live-action movies, and music. Nyaa.si is unquestionably one of the best websites for downloading uncensored anime classics like Black Butler, Death Note, Fullmetal Alchemist, and even the most recent episodes of the current hits like Attack on Titan. 
Nyaa's primary domain is down in various countries, including Japan, Australia, South Korea, the Philippines, the United States, and the United Kingdom, due to a boom in popularity. This is because the website has been found guilty of copyright infringement. Fortunately, the site and its content are still accessible via proxies.
FAQ
What are Nyaa proxies?

Nyaa proxies are tools used by Nyaa users to get past the geo-restrictions by replacing your actual IP address with a new one in a different location.
How to use a Nyaa proxy?

First, you should purchase the proxy from a credible provider like IPRoyal. Once you set it up in your browser and torrent client, you can enjoy all content from Nyaa and other torrent websites without worrying about anyone tracing the activity back to you.
Is Nyaa legal?

The content's copyright status determines Nyaa's legality. Any anime you download or stream from a website that does not have the creators' approval is unlawful in most countries.
Have a large project?
Contact our proxy expert team, and we will ensure that our solutions help your business grow!
Christine Bradshaw

The fastest and kindest support I've ever seen. Manager May helped me with all the questions I had. They've got pretty big pool of Residential IPs and you can buy even 1 GB which is awesome when you don't need like 10 GBs

Nada Neuman

Very good product. I bought one of their offers and they meet my expectations. Very easy communication. After investigating the problems, I corresponded with the support and they solved the problems very quickly and helped me with some tools.

Peter McLane

IPRoyal is great. I am getting good connections in the USA. The best thing about IPRoyal is their service. They are available 24/7. I am a 67 year old and know nothing about proxies. They were very patient with me and did not rush me through the process. I love IPRoyal!
Have a question? Get in touch!