Triplemars Proxies
This post will shed some light on Triplemars, a top management software as a service (SaaS) solution for e-commerce businesses. It will also introduce you to proxy servers and explain why you should use them while browsing Triplemars. Read on!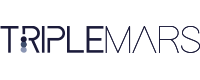 Want to know most important points about Triplemars Proxies?
Triplemars is a complete management solution for eCommerce businesses. It works by exposing online sellers to a more extensive market selection. The platform updates price changes by monitoring the prices every few minutes. Through this, online businesses can run effortlessly and seamlessly.
Additionally, users can easily connect with the suppliers in the supplier's catalog, maximizing sales profit. Finally, Triplemars BIFM (Buy It For Me) permits users to automatically process orders sold in online stores.
What is a Triplemars proxy?

A Triplemars proxy is a tool that serves as a point of connectivity between the user and the Triplemars website. With a reliable proxy server, users can safely connect to the website, ensuring their data is secure.
What are the best proxy servers for Triplemars?

Both datacenter and residential proxies are ideal for Triplemars. These tools offer quality functionality when connecting to the platform. Residential proxies are ideal if you want to mask your identity and avoid detection. However, if speed is what you're after and you don't want to worry about bandwidth, you should opt for datacenter proxies.
Have a large project?
Our proxy experts are always available to help you find the right solution for any need.